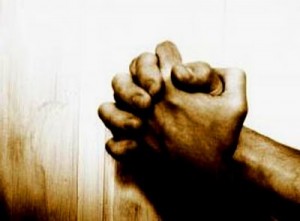 Sometimes, I find myself aspiring to be a "contemplative." But looking at the long and somewhat complex definition in the Catholic Encyclopedia, I wonder if that really is possible for those of us who have to live "in the world."
I won't bother you with much of that entry in the encyclopedia. Suffice to say it has a lot to do with mental prayer and mystical theology. St. Teresa of Avila expounded on it in her book The Interior Castle, and St. John of the Cross covered it in-depth in his book Dark Night of the Soul.
I have read both books. Both of those saints are heroes of mine. They were incredibly special people. A big part of me doubts I ever could realize their examples in my own life.
That said, I am heartened by what Thomas Merton wrote in his book "New Seeds of Contemplation":
"Contemplation is the awareness and realization, even in some experience, of what each Christian obscurely believes: 'It is now no longer I that live but Christ lives in me.'"
That quote from St. Paul's Letter of the Galatians is something we all can and should be realizing. As Christians, our Catholicism shouldn't be just a cultural thing, something with which we identify by not eating meat on Lenten Fridays, making sure our children receive their First Communion and putting out a Nativity at Christmas. It is something that we should think about at least daily, something we strive to make part of the fabric of our lives.
Each of us should have a contemplative side, some regular experience of "Christ living within me."
At the least, we should feel like we're trying every day. We should at least think about it and pray about it every day. That is our purpose in being a Catholic Christian.
I'm not saying we all can be a saint at the same level on earth as St. Teresa and St. John, as St. Paul or Mother Teresa. If God held everyone to that same standard, then heaven would be a relatively empty place, wouldn't it? And I don't think God wants to be that lonely.
But there's something else that Merton wrote in that book 50 years ago that makes me ponder in my heart and soul: "To hope is to risk frustration. Therefore, make up your mind to risk frustration."
If that is accurate — and I think that it is — then we all can have hope to walk through the same Pearly Gates as all the angels and saints. All we have to do is try, then try again. And every time we are frustrated, we must pick ourselves up and risk frustration. Again and again and again.
I found a clear metaphor of Christian hope in an interesting source — David Maraniss' excellent biography of the late Roberto Clemente: The Passion and Grace of Baseball's Last Hero. In that book, the Hall-of-Fame ballplayer is quoted on how he consistently was one of the best hitters in the game's history:
"If you want to break out of a slump, make sure you get at least three swings at the ball every time up. With a total of at least 12 swings in four at-bats a game, all you need is one good one to get a hit."
If a ballplayer gets a hit only three of every 10 at-bats, he's hitting .300 and considered one of the best in the game. Indeed, Jesus fell down three times on His way to the glory of His Crucifixion.
It wasn't the failure that mattered. It was the getting back up, the strength to persevere and endure.
You have to keep trying.
For me, that involves getting out of bed in the morning when it takes every ounce of energy to make that happen, to overcome the burden of depression when it is great enough to knock me down and out. That means taking my medication each day, being a loving husband and dad, being there when my friends need me — and accepting help when it is lovingly offered. That means going to a large gathering of people when my anxiety would rather be anywhere else.
On days when you don't pray as you should, you have to keep trying.
When you don't live in a way that shows yourself and the world that Christ lives within you, you simply have to find the strength to try again tomorrow — or the next day, if that's the best you can do. Sometimes, that will mean trying and failing over and over again. It can be frustrating. And frustration can convince us to stop trying.
That's what it really means to be a saint. We don't have to be contemplative souls who have a mystical experience of God — though there is nothing wrong with wanting to be.
Trying to get at least one good hit each day might seem the least you can do. But if you're willing to risk frustration, if you have that hope and belief that Christ lives within you, then that's the most you can do as well.