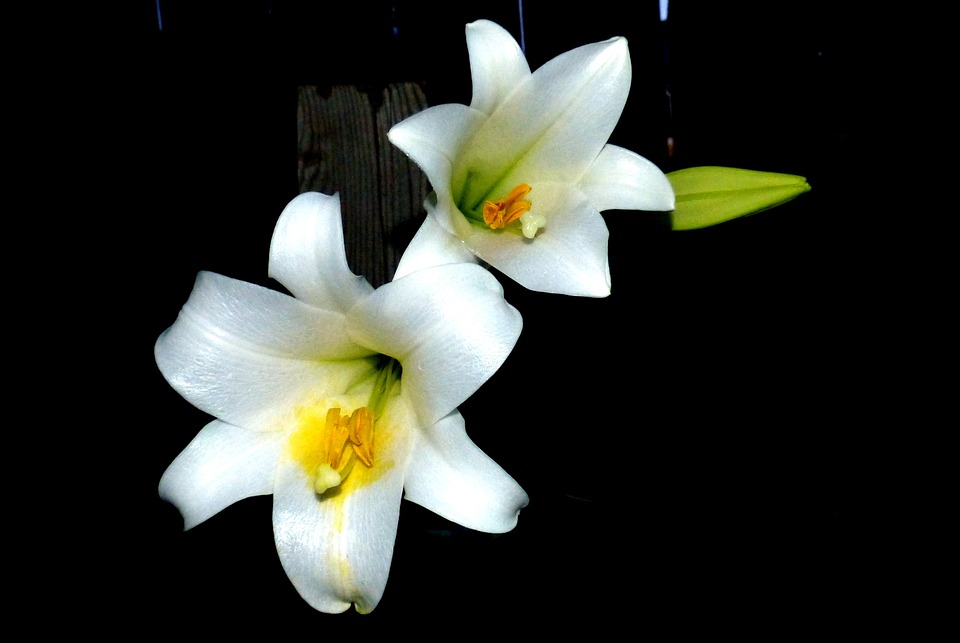 Holy Week and Easter Sunday, the 2016 versions, are in our rearview mirror. That means we are in the midst of the Easter Season – a.k.a. Eastertide or Paschal Time. To exemplify the importance the season holds on the Church liturgical calendar, Eastertide lasts 50 days, longer than both Lent and Advent.
St. Athanasius reckoned that the entire period should be regarded as "the great Lord's day" because, in the eyes of the Church, the Easter Season essentially is one single, joyful feast. And it will conclude with another great feast of joy: Pentecost.
So in Pentecost, for what or whom are we waiting? In a phrase: True strength.
"In the same way, the Spirit too comes to the aid of our weakness; for we do not know how to pray as we ought, but the Spirit itself intercedes with inexpressible groanings" (Romans 8:26).
"Weakness" is one of my most obvious characteristics. Perhaps you can relate. That's especially true in prayer, in my communications with God. Some days are better than others. Some days, I can't shut off my heart and mind and lips in prayer. Then, there are times when it takes great effort to open my Liturgy of the Hours breviary or to reach for my rosary or to quiet my thoughts.
That's when I ask God for help. And I am certain – with my eyes of faith – that just as the Holy Spirit descended upon the twelve apostles, the Blessed Mother and other disciples on Pentecost, the Holy Spirit possesses me as well. The Spirit regularly comes to the aid of my weakness.
"Holy Spirit," I say, "will you please pray for me today?"
On those days, my periods of Morning Prayer, Evening Prayer and Night Prayer take me on a spiritual adventure. I will read one of the Psalms and find the Spirit using those words to guide how He wants me to pray. He might lead my heart into the realm of praising God; He might draw me into asking for help in the face of adversity. He might help me laud God for the way He has saved me in the past; He might point me in the direction of a search for God in my heart.
What strikes me is that so often when I pray, I don't know how I "ought" to talk with God because I don't truly know the will of God. I know what I think is important in my life, things I want and things I believe I need, things I believe other people in my life need. That is my will. I daily pray that God's will would replace my will, but I don't always have that absolute knowledge. The Holy Spirit is God, Third Person of the Trinity, and can put the Divine Will into action in my heart. So while I search for words to express something of which I'm not certain, the Holy Spirit can better express the deepest desires of my heart.
Before he ascended into heaven, Jesus promised to send the gift of the Holy Spirit to those who believe. That Spirit brings us power. That Spirit brings us strength to battle our prevalent weakness.
My weakest moments of prayer come in my often-feeble attempts at contemplation. I try to carve out 15 minutes to a half-hour of complete silence. I try to embrace true solitude in that quiet time, but my mind can get in the way. The voice in my head, reflecting whatever is going on in my heart and soul, won't stop talking many times yet gropes for the right words. In those internally noisy moments, I ask the Spirit to take over, to pray for me.
Perhaps, as part of your daily prayers during these 50 days, you can offer the following prayer penned by St. Anthony of Padua:
O God, send forth your Holy Spirit into my heart that I may perceive, into my mind that I may remember, and into my soul that I may meditate. Inspire me to speak with piety, holiness, tenderness and mercy. Teach, guide and direct my thoughts and senses from beginning to end. May your grace ever help and correct me, and may I be strengthened now with wisdom on high, for the sake of your infinite mercy. Amen
During this Eastertide, let us celebrate the Risen Christ by accepting that amazing Gift.