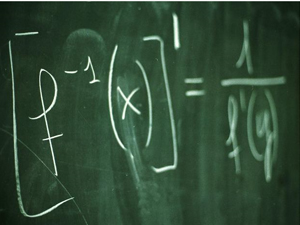 Jamaica's Prime Minister and his wife recently decided to homeschool their two sons after noticing that their youngest was falling behind. Critics were quick to complain that this suggests that the public and private schools are inadequate. The Prime Minister's defense highlights the important role of parents.
Andrew Holness became Prime Minister two months ago, and he continues to hold his previous position as Education Minister. Around the time he was inaugurated he and his wife Juliet decided to temporarily homeschool their young sons Adam and Andrew Jr., aged nine and seven.
In his inaugural address as prime minister, Andrew Holness said, "Let us be responsible for the education of our children, there is no reason why in modern Jamaica a child should leave school illiterate; each parent and teacher must work together to take responsibility for the literacy of our children." He also stressed the importance of fathers.
Later in an interview with the Jamaica Observer, Andrew explained their decision to homeschool. "Despite several interventions, we came to the conclusion that it would be best to create an individualised learning solution that would cater to his interest and stimulate his appetite for knowledge while teaching in the way he learns best. My wife decided that she would manage the process."
It was a profile of Juliet in the Jamaica Gleaner that set off the criticism. In an interview that ran soon after her husband was inaugurated, she described her priority as a mother and her 4-hour afternoon routine of helping her sons with school work.
Juliet, a former senior manager at PricewaterhouseCoopers, financial controller and worked in real estate development, explained:
"Knowing as a family that our children are our success, I decided that it wasn't fair to them to spend so much time doing schoolwork. Our children were registered in the school system until two months ago when we took a personal decision to facilitate individualised learning in a focused environment, sometimes at home, including various other places to ensure a more well-rounded experience. We also maintained opportunities for them to interact socially with their classmates."
Juliet also emphasized the special role of mothers and families:
"[A]s women, we are not perfect, neither are men, but God puts a family structure in place and, as best as possible, it is necessary to depend on that family structure to raise fully adjusted children who will be able to contribute to society. We need our men. I believe we should look for the good in all people, including our men. If mothers look for the good in the fathers of their children, we will be able to resolve the small issues that are not mountains."
Juliet plans to launch a new project called Save Our Boys, focused on street boys.
This article courtesy of Turtle Bay and Beyond.