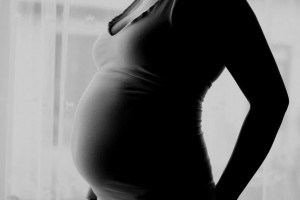 Doctors have announced that the woman that received a womb transplant is now pregnant. From
RedOrbit
:
The Turkish woman who, two years ago, became the first person in the world to have a successful womb transplant from a deceased donor is pregnant, various media outlets are reporting.

Twenty-two-year-old Derya Sert, who was born without a womb, had been receiving in vitro fertilization (IVF) treatments since the successful transplant, which took place in August 2011 at Akdeniz University Hospital in Turkey's southern province of Antalya, the AFP news agency reported on Friday.

According to Reuters, the hospital released a statement stating early test results were "consistent with pregnancy" and that Sert was "in good health."
Now it is time to pray for that child. Pray that he or she is born healthy with no complications. We need to pray because even the doctors admit that things may go wrong:
"Experts however warn the pregnancy carries several health risks to the patient as well as to the baby, including birth defects due to the use of immunosuppressive drugs as well as preterm delivery."
I think herein lies the problem. This child is the experiment — not part of an experiment, but the actual experiment. Why else would you transplant a uterus to a woman who was born without one? It is not so she can menstruate for a few years. It is so she can gestate a baby. A baby that had his or her start in a laboratory not in a loving embrace.
The idea of a child as the experiment is not new. We have been experimenting with the next generation without their consent for a long time. We are still experimenting on them. The fact is we have no idea what the long-term physical and emotional effects of IVF, PGD, ICSI or other artificial reproductive technologies (ART) even are and yet we proceed. This uterus transplant is no different.
The avant-garde attitude toward the creation of children will continue with the health and well-being of the children produced as an after-thought. Case in point, Dr. Robert Sparrow's paper "In vitro eugenics" in the Journal of Medical Ethics where he explores possibility of creating embryos in the lab, then using the stem cells from those embryos to create egg and sperm cells, and then using those gametes to create more embryos. Essentially, this would take human reproduction into the laboratory not just for one generation, but for generation after generation. These embryos would be "orphaned at conception." Unfortunately, this technology of producing egg and sperm from stem cells is no longer science fiction. Scientists have already accomplished this in mice and are discussing and developing strategies to doing the same in humans.
Sparrow points out that safety concerns for the children produced with "in vitro eugenics" will likely not prevent the practice because, frankly, there as been precious little concern for safety in any previous ART technique. Sparrow writes:
However, there are a number of reasons to believe that concerns about safety and risk are unlikely to prove an insurmountable barrier to the ethical creation of designer babies by in vitro eugenics. To begin with, as I noted above, these concerns arise regarding every new reproductive technology involving the manipulation of embryos. Until a generation of children produced by IVF (or intracytoplasmic sperm injection or cytoplasmic transfer) have lived out their natural lifespan, we will not know whether IVF (or any of these other technologies) is safe—and we certainly did not know this at the time at which those technologies were first trialled. Thus, in vitro eugenics would not raise any issues we have not confronted before.
I think we can add uterus transplant from a deceased donor to his list of techniques where we did not know the whether the technique was "safe" before we tried it.
Let me provide an alternative way to view children. A view where children are to be treated with the utmost respect, not just from birth, but from conception. A view of children as the beautiful fruit of the love between a husband and wife not as the product of technological intervention. Let me quote Donum Vitae:
The child is not an object to which one has a right, nor can he be considered as an object of ownership: rather, a child is a gift, "the supreme gift" and the most gratuitous gift of marriage, and is a living testimony of the mutual giving of his parents.
And then the Charter for Health Care Workers:
"The desire for a child, sincere and intense though it be, by the spouses, does not legitimize recourse to techniques which are contrary to the truth of human procreation and to the dignity of the new human being. The desire for a child gives no right to have a child. The latter is a person, with the dignity of a 'subject.' As such, it cannot be desired as an 'object.' The fact is that the child is a subject of rights: the child has the right to be conceived only with full respect for its personhood."
It's time we listen to the wisdom of the Catholic Church on procreation. Otherwise "in vitro eugenics" may only be the first in the long line of unethical techniques that treat children as objects and not as the gifts that they truly are.