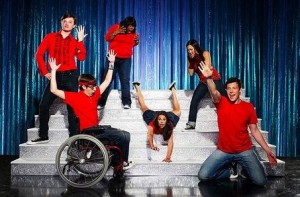 This week's episode of Fox Television's prime-time musical comedy show Glee featured two teenage couples, one heterosexual and one homosexual, engaging in sex for the first time.
Titled "The First Time," the episode depicted two couples – a young man and woman, Finn and Rachel, and two young men, Kurt and Blaine – each losing their virginity. The development occurs after a fellow student and school play director tells Blaine and Rachel, who are practicing their roles as Tony and Maria for a production of West Side Story, that they won't be believable as lovers onstage until they have sex.
A popular show nominated for twelve Primetime Emmys, Glee has also been nominated for best TV comedy series that promotes homosexuality by the Gay and Lesbian Alliance Against Defamation (GLAAD).
The Parents Television Council (PTC), which has given the show a "not recommended" rating for making sex "the show's most provocative element," slammed the televised sexual encounters – but explicitly stated that the homosexuality of one of the couples was not an issue.
"The fact that Glee intends to not only broadcast, but celebrate children having sex is reprehensible," said PTC president Tim Winter. "The gender of the high school characters involved is irrelevant."
Winter went on to note, "research proves that television is a teen sexual super peer that can, and likely will, influence a teen's decision to become sexually active," making Fox's decision "gross recklessness." PTC had urged members ahead of the show to write or call the network with their objections.
Contact information: