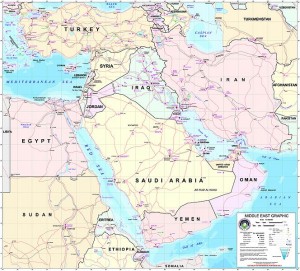 The Syrian government must resist the uprising — and has the people's backing in quelling forces seeking "destabilization and Islamization" — according to one of the country's most respected Catholic bishops.
In a strongly worded defense of President Bashar al-Assad's response to the protests and instability, Bishop Antoine Audo accused the media, including the BBC and Al Jazeera, of "unobjective" reporting, unfairly criticizing the Syrian regime.
The Jesuit, who is the Chaldean Catholic Bishop of Aleppo, went on to warn that if Assad's government was overthrown, it would cause widespread instability, a breakdown of basic services such as electricity, increased poverty and a drive towards Islamization.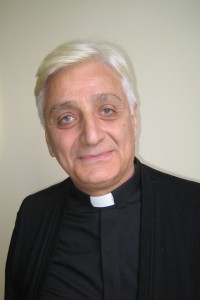 Speaking from Aleppo in an interview with Catholic charity Aid to the Church in Need (ACN), Bishop Audo said, "The fanatics speak about freedom and democracy for Syria, but this is not their goal."
"They want to divide the Arab countries, control them, seize oil and sell arms. They seek destabilization and Islamization."
"Syria must resist — will resist. 80 percent of the people are behind the government, as are all the Christians."
Bishop Audo warned that if President Assad was ousted, Syria would suffer the problems of Iraq post Saddam Hussein, with a widespread breakdown of law and order.
"We do not want to become like Iraq. We don't want insecurity and Islamization and have the threat of Islamists coming to power."
"Syria has a secular orientation. There is freedom. We have a lot of positive things in our country."
The bishop was speaking after reports on Monday, June 13th, of a third refugee camp being set up on the border between Turkey and Syria amid no sign of an end to the violence and instability dating back to the end of January.
The Syrian government has been strongly criticized for a hard-line military response to the uprising amid reports that the security forces have killed hundreds of protestors and injured many more.
United Nations Secretary-General Ban Ki-moon has condemned Syria's armed retaliation against protestors as "unacceptable."
But the bishop stressed the scale of violence against Assad's regime, saying how more than 100 police were killed within a few days and added that the government had a right to defend itself.
He said, "In some media organizations, such as the BBC and Al Jazeera, there is an orchestration to deform the face of Syria to say the government does not respect human rights and so on."
"The government respects people who respect law and order. Syria has a lot of enemies and the government has to defend itself and the country."
"There is a war of information against Syria. The media reporting is unobjective. We have to defend the truth as Syrians and as Chaldeans."
Stressing how the violence was centered on the country's borders, especially in the north, overlooking Turkey, he said that for most people in the Aleppo area, there was relative calm.
But he did warn of increasing poverty, transportation and other communications problems and described growing unemployment.
He said, "Generally, life in Aleppo is very normal. Everything is continuing, but there is less work and transportation is poor."
In a reference to the country's 1.5 million Christians, he said, "Our situation as Christian faithful is not really any different from other communities. We want peace and security."
"We do not want war and violence, and we very much hope that in the next few weeks the situation will be better."
As a Catholic charity for persecuted and other suffering Christians, Aid to the Church in Need has worked with Bishop Audo to provide long-standing emergency aid for thousands of Christian refugees arriving in Syria from Iraq.