Bishop Matthias Ssekamanya of Lugazi warned of a rapid growth in Islamic influence in Uganda during a visit to the headquarters of the international Catholic pastoral charity Aid to the Church in Need (ACN).
According to Bishop Ssekamanya, Arab states like Libya are investing increasingly in Uganda, and Muslims have gained key positions in a number of important ministries, including the economy and education.
According to official statistics around 12% of Uganda's 33 million citizens currently follow Islam. However, Muslim sources are claiming around one third.
In Uganda, as in other African countries, statistics regarding religious affiliation are used as a political weapon, the bishop added.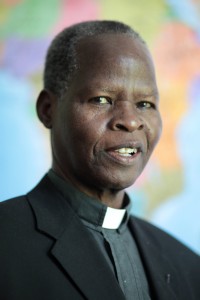 For Bishop Ssekamanya, who heads the Diocese of Lugazi in central Uganda, the only answer to this development lies in a broad and extensive education of the overwhelmingly rural population.
The Diocese of Lugazi, in which some 42% of the population of 1.5 million is Catholic, currently runs 194 primary schools and 26 secondary schools, which are attended by some 75,000 children and young people, taught by 2,300 teachers.
The bishop's aim is to progressively improve the quality of the education, and also the training of the staff. He wants to achieve a well-rounded scholastic education, together with a solid human formation, so that as many graduates as possible can go on to study at the university level.
Bishop Ssekamanya does not believe education is limited only to the schools, however. Another major challenge and an area to be tackled by the diocese is that of the family apostolate.
"We want to strengthen the awareness of the dignity of marriage and of the family among the faithful," says Bishop Ssekamanya.
"Parents have a prophetic role to play in the parishes," he concluded.