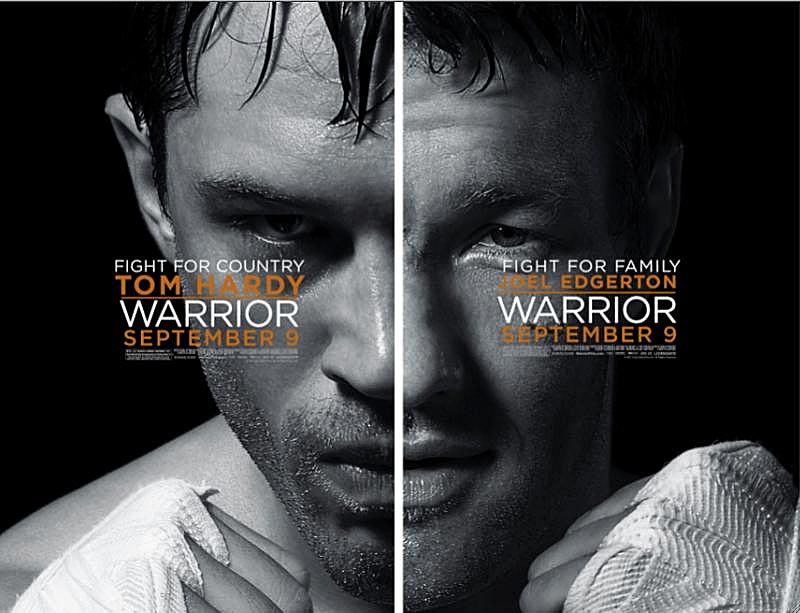 There's an art to the way one lives one's life. Perspective, serenity, openness to beauty, the ability to see goodness in things – these qualities are only possible when one is in balance. And right now film director Gavin O'Connor is in balance, though perhaps a precarious one, pulled as he is in so many different directions with the release of his much-anticipated film WARRIOR fast approaching (in theaters September 9).
As he painstakingly polishes the various elements of what some are predicting will be a breakout hit, O'Connor is also addressing an aspect every bit as demanding but which many Hollywood creatives choose to ignore: the spiritual truths that his creative process released and which are elevating his film to a higher grade of cinematic importance.
"When you go into the creative space you're never quite sure what's going to come out on the other side," O'Connor explained at a recent meeting in Santa Monica. "Writing WARRIOR was almost like an act of exorcism. I had a lot going on inside and wasn't sure of exactly what needed to get released. But based on the way priests and pastors are reacting to the film, what came out was a lot of light."
While he admits that the Roman Catholicism of his upbringing on Long Island has been a huge influence on his life, he also admits that the word "religion" scares him. And while his journey over recent decades has been focused on trying to understand different world religions, he recently became engaged to a strong Christian woman whose father heads up one of the leading non-denominational Christian churches in the Dallas area (Brooke/Brad Burns; Sojourn Church).
"Brooke's dad is certain that he'll be with God in heaven for eternity one day. I'm still working that out," says O'Connor. "But while I may lack his certainty, I do have faith and I do have hope. What I know for sure is that I'm moving toward God and not away from God. And that it's no accident that I'm with Brooke."
It's tough for a major Hollywood director to admit to belief in Christ given how the industry is famously cool and sometimes hostile toward "organized religion" in general and Christianity in particular. But O'Connor isn't the usual insecure, success-obsessed rising star with blinders on to the forces that got him where he is. He is driven by truth in his art and in his life, and his film shows it.
"The movie depicts characters who are walking in truth, which is how I try to live my life. The only character not walking in truth winds up getting it knocked into him — in an intervention in a cage," the director explains, referring to the film's unforgettable climactic sequence. "But it saves his life because the path he was on leads to destruction. Living the truth gets you in trouble sometimes to be sure, but the truth must win out. I side with truth."
Adding to the complexity of O'Connor's present burdens is a renewal of some of the grief he felt when his friend Charles Lewis, to whom WARRIOR is dedicated, was killed in a car crash by a drunk driver just as production was getting underway. The two had grown close after being introduced by an agent, sharing not just a fascination with mixed martial arts (MMA) but also a common outlook on life. Lewis was creator of the famous Tapout clothing line that put the sport of MMA on the map. Through grit, determination and an indomitable positive spirit Lewis catapulted the brand from launch in 1999 to a staggering $100,000,000 in annual sales by the time he died a decade later. But aside from building the sports apparel empire and touching countless hearts with his goodness and charity, Lewis, in what turned out to be a final act of generosity, opened up the world of MMA to O'Connor, facilitating introductions that resulted in the stunningly real and authentic sports world reflected in WARRIOR.
What influenced O'Connor most was the childlike nature of Lewis's Christian faith — and Lewis was a big man with a hard-hitting prodigal son background and oversized MMA persona. He tirelessly shared his faith with O'Connor and it made an impact. And then suddenly he was gone. "It was a quick and immediate friendship and a quick and immediate death," O'Connor says. "And it happened for a reason."
There's a disarming openness and sincerity about the 6'2" O'Connor that leads me to push further into the faith quest he has taken with this film. His characters battle demons so I broach the subject of spiritual warfare. He fixes a surprised gaze at me and declares that MMA in the film serves as a metaphor for precisely that — the spiritual war we're all engaged in on this side of the veil whether we realize it or not.
"WARRIOR is not a fight movie," he states emphatically. "It's about spiritual redemption and healing. Life is hard. It's a struggle every day to get through the challenges and obstacles that appear before us. Ultimately there are two paths you can travel — the low or the high road. The low road leads to a lot of pain and destruction. And though it's the easy path, the path of least resistance, it can easily become the evil path. I prefer to walk in truth."
I push further and ask him about what role he believes Satan plays in the spiritual warfare construct. "I don't think about the devil," he answers. "For me, spiritual warfare is how you deal with the everyday difficulties that life poses, how you conduct yourself. I don't pay attention to the devil or the dark side. I ignore it and focus instead on God and his light and love."
Our conversation is winding to a close. I tell him that I haven't felt so uplifted, satisfied and moved by a fight movie (whoops, I said it) since going to the cinema with my high school mates to see ROCKY over and over again. I ask him how he made the action scenes look so realistic and the family drama play out so authentically and with so much heart that every woman gushed its praises at the post-screening discussion. He just gives a humble shrug, grateful but also somewhat embarrassed by the praise. And it strikes me that Gavin O'Connor is a man cooperating with grace. He recognizes his talent but knows he's exactly where God wants him.
"People are going to take what they want to from this film. That's the beauty of art. I just hope it opens up lines of communication in families. How love and communication can heal people — the movie speaks to that. And how forgiveness sets you free."
Wise words from a busy artist whose commitment to truth and balance led him to find the time to speak on the record about God's grace in his life.
Click to access a free companion study guide to the film.
[Originally published on CatholicLane.com.  This article may be reposted so long as it is presented whole, including this tag, and properly attributed to the author.]