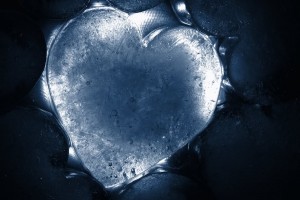 There ring in my childhood memory the songs of Hank Williams—songs my dad loved to listen to as he strummed his guitar. One in particular was a classic called "Cold, Cold Heart." As I sit and think about it, I realize that those three words truly define the cultural attitudes of our day toward those in our midst who require care, unselfish love, and time.
One of the lines in Williams' song asks: "Why can't I free your doubtful mind and melt your cold cold heart?" This line summarizes how I feel about the growing mentality among many who advocate for quick fixes to the overwhelming challenge of dealing with confronting the end of life.
Many cases come to our attention on a daily basis, including the story of California resident Victorino Noval—a 78-year-old man hospitalized with pneumonia. In spite of the fact that he was recovering, three of his four children "ordered hospital staff to terminate decedent's treatment and administer fatal doses of morphine on May 7, 2010, causing his death that day."
We wonder if Noval's $60 million in assets played a role in this decision.
Regardless, Noval had signed a durable power of attorney requiring the consent for treatment from all four of his children—not just the three who ordered his death. This case is now in the hands of the court system.
The tune plays on: "Why can't I free your doubtful mind and melt your cold cold heart?"
Another case in California illustrates this coldness perfectly. A cancer patient and five physicians have filed a lawsuit protesting the ban on physician-assisted suicide in California. They argue that a person should have the right to end his own life. The impetus behind this case is the same situation faced by Brittany Maynard, who was a terminally ill California resident intent on taking her own life with a doctor's helping hand. Because of the ban in California, Maynard moved to Oregon where physician-assisted suicide is legal, and where she did eventually enlist a physician to assist her in taking her own life.
In the current case, the 53-year-old cancer patient, Christie White, states, "I do not want to have to leave my husband, my family, and my friends and move to Oregon." A Washington Times article further explains that, "if her leukemia returns, she will have limited medical options and wants the choice of being able to die peacefully in her home state of California."
The lawsuit claims that California's ban on physician-assisted suicide violates the state constitution's guarantee of privacy, equal protection, due process, and freedom of speech.
Such a disturbing argument is the same as saying that helping someone take his own life—an act of suicide—is merely an affirmation of the constitutional rights of the person seeking help in committing suicide.
Nonsense? Of course! Because killing one's self, or helping another person do it, is a wrong, not a right!
The lyrics grow louder in my mind: "Why can't I free your doubtful mind and melt your cold cold heart?"
In Canada, where the nation's Supreme Court has recently ruled that physician-assisted suicide is legal, Cardinal Thomas Collins, archbishop of Toronto, has spoken out against the ruling saying that the decision takes physicians out of their role as "servants of healing" and makes them instead "agents of death." What has happened to "First, do no harm"?
In each of these cases the common thread is the same—a clear disdain for those whose lives are perceived as difficult, burdensome, or otherwise problematic.
The lyrics build to a crescendo: "Why can't I free your doubtful mind and melt your cold cold heart?"
Melting an icy heart requires recognition that the dignity of every human being is paramount. It requires an understanding that there is no limit to the sacrifices others will make out of love for the one who is ill, who fears dying, or who is simply lonely and afraid.
So we ask ourselves: How can we more effectively touch the stone-cold hearts of those who choose not to see because they are blinded by the world's whims and cruelty? What can we do in our daily lives to relieve the suffering of others?
The solution to the problem resides in our ability to respond to a "doubtful mind" by being living witnesses to the truth that the love of Christ is a guaranteed way to melt those cold cold hearts.