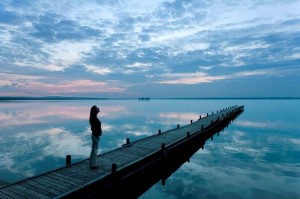 Imagine if there were a movement to normalize Body Integrity Identity Disorder instead of treating it (people with BIID are physically healthy but obsessed with amputation). A young woman suffering from BIID, let's call her Amy, decides to make a video of her amputation. The video is not actually graphic, we only see her face and music is covering all the scary noises. She enters and wins a contest to de-stigmatize BIID amputations.
In an essay published in a women's magazine, Amy declares that a desire for amputation is not wrong or bad and that the operation isn't actually a big deal.
Well, it just happened… except that the young woman's name is Emily and her video is about abortion.
Emily's essay in Cosmo is incoherent. She says that she is a "birth junkie" and trained as a doula. She also says: "I feel in awe of the fact that I can make a baby"… right after she filmed herself aborting that same baby. "This was as birth-like as it could be," she adds.
I'm not a psychiatrist but Emily sounds like a person with psychological issues who was encouraged  to act on a self-destructive impulse. Rewarding a sick person with first place in a stupid self-harm contest is not a victory for the pro-abortion movement. It's a sign that we live in a diseased society where we put pink lipstick and rewards on violence.
I mentioned in the article Our Five Surprises After Abortion that after my son's birth, I struggled with nightmares where I would chop off his legs and say: "It's OK, he can't feel anything." Abortion affects us in chilling, unexpected ways.
It breaks my heart to read Emily's essay and I hope she gets the psychological help she needs. Her video will remain online long after political agendas are served. She will move on and I can't imagine how her life will be ten years down the road, when she thinks she is "ready" for a child.
Abortion is a form of psychological amputation and I hope Emily surrounds herself with people who don't encourage her to destroy herself any further.