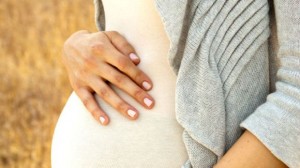 I am pregnant with our fourth child, but this is my sixth pregnancy. Alicia and Gabriel were lost to abortion in 1994 and 2000 (may they rest in peace). This is one of the things women are never told: when the timing is "right" for a "wanted" child, they will have to answer routine questions — "is this your first pregnancy? if not, what was the outcome?" and the abortion memories resurface. Some women lie to their doctor because it's too painful to talk about their abortion.
I was overwhelmed with shame the first time I was pregnant and had to fill out forms and share my abortion history. Were the nurses and the doctor judging me, did they feel compassion? It was supposed to be a happy time but it was dreadful.
Healing from the trauma of abortion is possible thank God, but our abortions are not over when we leave the clinic. Deep down, we know that the abortionist can't go back in time to de-fertilize the egg or undo the pregnancy; his job is to destroy the child.
Sooner or later we wonder about our child's gender, physical traits and character. We can't help thinking about their birthdays, what if we had kept them? and we have to share our medical history with physicians. We realize that motherhood begins when the child is formed in our womb and abortion has no power over that.
We have to live the rest of our lives without our child and with our abortion. My sisters, think about that before you make the "choice".