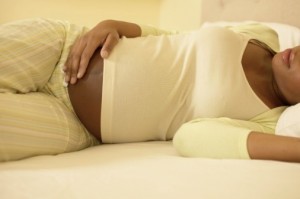 Abortion advocates have attempted to lobby and shame pro-life Latin American countries into legalizing abortion for women who may contract the Zika virus. Although it has not been proven that Zika causes microcephaly and other congenital disabilities, pro-abortion groups have nonetheless assumed that it does. Apparently abortion activists think they know more about ZIKV than the medical community.
Pro-abortion groups like the International Planned Parenthood Federation (IPPF) and abortion device manufacturer Ipas have used the recent outbreak for promoting an anti-life agenda and have called on governments hard-hit by the Zika outbreak to "ensure that women have access to…abortion."
Yet a new study[1] has found that pregnant mothers who contract a Zika virus infection have a less than 1% chance of their babies developing microcephaly.
The findings were recently published in a study in The Lancet medical journal. The study used a statistical model that drew upon data from multiple samples from the Zika outbreak in French Polynesia between 2013 and 2014. The French Polynesia outbreak infected an estimated 66% of the total population.
The results? Fewer than one-half of one percent (0.42%) of all Zika infections in French Polynesia in the first, second and third trimesters resulted in infants with microcephaly.
Before an estimate for risk had been quantified, abortion advocates would have had us believe the risk of microcephaly was much higher than what the data shows.
Recently, the United Nations High Commissioner for Human Rights, Zeid Ra'ad Al Hussein, publically stated that countries dealing with the Zika outbreak should make comprehensive sexual and reproductive health services, including abortion on demand, universally available. According to the UN High Commissioner, abortion is an "essential" "human [right]" that every nation should provide "without discrimination."
If Latin American governments had heeded the calls from the UN High Commissioner to make abortion available for all mothers who contract a Zika infection during pregnancy, as many as 99% of infants aborted could have been perfectly healthy.
According to the statistical model used by Cauchemez et al. (2016), risk of microcephaly appeared to be evident primarily during the first trimester. Women who contract Zika during the second and third trimesters thus appear to have little to no risk for their babies developing microcephaly. But more research is needed to ascertain which gestational periods have the most risk for fetal development with a Zika infection.
Despite the very small risk posed by Zika, pregnant mothers may wish to follow the advice of the Centers for Disease Control and Prevention (CDC) in preventing mosquito bites, practicing abstinence[2] and taking precautions when living in or visiting areas where the Zika virus is spread by mosquitoes. The CDC provides a number of resources and tips on common sense ways to prevent mosquito bites, such as wearing long sleeves and using mosquito nets.
Microcephaly is a congenital condition where infants are born with abnormally small heads and brains. Tracking microcephaly in the ongoing outbreak in Brazil has been difficult as diagnostic measures for microcephaly are imprecise. Generally microcephaly has been defined as a cranial circumference under 32 centimeters (? 2 SD below normal development) but many infants under the threshold are perfectly normal and do not exhibit any signs of cognitive impairment later in life. In order for a diagnosis for microcephaly to be accurate, small brain size (not just small head circumference) must be verified and below average brain growth or even shrinkage over time must be observed.
The new findings from the Lancet study seem to indicate that previous estimates for the prevalence of Zika related microcephaly may have been too high.
According to the Brazilian Ministry of Health, nearly 6,500 cases of microcephaly have been reported. But over-reporting seems to be the rule rather than the exception. Of the 2,212 cases that have been investigated so far, for example, 1,349 cases have turned out to be infants with normal cranial development, not microcephaly. The number of confirmed cases in Brazil so far appear to be similar to what would be expected from the incidence rates found in French Polynesia.
A recent report summary from the Latin American Collaborative Study of Congenital Malformations (ECLAMC), and translated into English for Nature science journal, claims that due to heightened media attention, more instances of microcephaly in Brazil will continue to be reported than would be the case otherwise. ECLAMC's Jorge Lopez-Camelo and Ieda Maria Orioli believe that microcephaly cases have been significantly over-reported. They point out that no other risk factor for congenital abnormalities has come close to producing numbers as high as those which have been reported in the current Zika outbreak.
It is possible that the apparent link between Zika and microcephaly was not made earlier during the Polynesia outbreak due to significantly smaller populations in the South Pacific and thus, fewer number of microcephaly cases to alert health professionals.
But virologist in Brazil has indicated that the health community may not have recognized the possible Zika-microcephaly link for another reason. The legal code in French Polynesia does not protect human life in cases of congenital disabilities. The majority of microcephaly cases in French Polynesia that are now suspected to have been caused by Zika were terminated through abortion. It is possible that eliminating cases of microcephaly through abortion could have hindered health professionals from recognizing the Zika-microcephaly link earlier. An earlier recognition could have allowed researchers to develop an effective vaccine by now.
How many perfectly normal babies have been aborted as a result of the panic over the Zika outbreak are encouraged, indeed orchestrated, by the pro-abortion movement? And still the advocates of abortion persist in driving the body count ever higher.
[1]
Simon Cauchemez, Marianne Besnard, Priscillia Bompard, Timothée Dub, Prisca Guillemette-Artur, Dominique Eyrolle-Guignot, Henrik Salje, Maria D. Van Kerhove, Véronique Abadie, Catherine Garel, Arnaud Fontanet, Henri-Pierre Mallet, "Association between Zika virus and microcephaly in French Polynesia, 2013-15: a retrospective study,"
The Lancet
, published online 15 March 2016. doi:
http://dx.doi.org/10.1016/S0140-6736(16)00651-6
.
[2]
The Population Research Institute only endorses abstinence-based prevention methods for sexually transmitted diseases.
– See more at: https://www.pop.org/content/abortion-never-answer-pregnant-women-zika#sthash.uKYfFqnz.dpuf