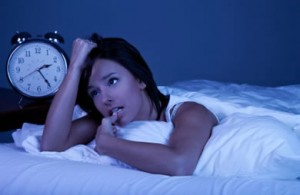 I do not like this article at The Huffington Post titled, "7 Things You Shouldn't Say To Someone With Anxiety." Here's the list for all you list-watchers: 1. "Don't sweat the small stuff." 2. "Calm down." 3. "Just do it."  4. "Everything is going to be fine." 5. "I'm stressed out too." 6. "Have a drink — it'll take your mind off of it." 7. "Did I do something wrong?"
The author, citing experts, says these things do not help. To a person with anxiety disorders, the small stuff can seem big, it can seem impossible to calm down or ignore it. It doesn't help, the author contends, to reassure or to commiserate with someone with anxiety disorders. Suggesting a drink or taking the blame doesn't help either.
I suppose there is some value to this advice if it helps people without anxiety disorders think about what to say, but I'm on the other side of that fence and I have different, deeper advice. I'm not a therapist, but I have learned to live peacefully and purposefully with my anxiety. Guess what? It had nothing to do with what friends and family said or did when I was having an attack.
Nothing.
To those of you without anxiety disorders, here's how it feels. It's like your brain won't let your mind rest, like electricity surging through your brain when your mind just wants to sleep. Just as I can feel a headache or a cold coming on, I can feel an anxiety attack coming on. It's physiological. I can feel the brain matter revving up to play some crazy picture shows. Have you ever seen one of those clips where someone's life flashes before his eyes, one scene after another, none of them connected, flash, flash, flash? It's like that, only in your imagination.
All the while, your mind is like, "What the heck?"
Before I understood this, it was frightening when it happened. Imagine if you'd never heard of a headache before, and suddenly a migraine hits you and you don't know what it is. You might think you're dying. You might panic. You might fixate on the pain, or you might fixate on something else to try to ignore it. It's like that with an anxiety attack.
I would pick one of those flashing scenes to fixate on as a way to try to stay calm, a rock to grab when a river was washing me away. What people on the outside saw was either panic (because I couldn't grab onto anything) or obsessiveness (because I did grab onto to something and was afraid to let it go).
At its worst, I harmed myself during the panic attacks. At its least, well, I once lay awake for four hours trying to sort out whether my two year old would wear pink or white socks the next day to a playgroup. I had a list a mile long or pros and cons for the pink and the white, and so debilitated from the indecision was I by morning, we all stayed home.
Eventually, I had to admit I needed therapy.
A therapist told me to visualize the anxiety like a "thing" itself. I learned to say, "I feel the anxiety coming. I'd better prepare." I found ways to ride out the worst attacks, mostly prayer because prayer lifts me up and keeps me safe. Hello Rosary!
For me, the anxiety is never really gone either, the intensity just changes. At first I used prescription medication to mitigate the flashing, and it worked. It calmed my brain down, and I learned what it felt like to be calm. After a few years, I decided to try to manage myself without medication. Since I knew what calmness felt like, I learned to calm my mind even when my brain was speeding. It's kind of like controlling your temper. Even if you're raging mad, you learn to stay calm, but you have to first understand that the rage won't consume you because you won't let it.
And here's the good part. I learned to use the anxiety. I learned to channel it into positive things. I started reading and writing with vigor, thinking about more and more difficult issues. Now I keep a list in my mind of things I want to think about, and if my eyes pop open at night because a train wreck is approaching, instead of waiting to see what will flash across the mental screen, I pick something from my list to channel the brain activity into—a topic I want to write about, a difficult reading I want to sort through, or a decision I need to make.
I turn the anxiety into fuel for my mind, and frankly, it's manifestly cool. Flash, flash, flash becomes click, click, click. Chaos becomes knowledge and understanding. My anxiety became my clarity.
I rarely have attacks now, and I'm certain it's because I no longer try to hide from the monster.
I didn't learn this skill because no one ever said those ten things in the HuffPo article to me though. I learned this skill because 1) a good therapist helped me understand the physiology, 2) my faith taught me that my mind has the spiritual powers of intellect and will, and 3) I had the courage to have a serious conversation with myself and face the disorder honestly (I later learned this is called the virtue of prudence).
And that, my friends, is what people with anxiety disorder need to hear. What they also need to hear is that it doesn't matter one squat what other people say or think about you. What matters is the internal conversation with yourself. Once you learn to manage yourself, you are confident; and once you are confident, you are free to appreciate kindness from others without judgment, which is why I don't like that HuffPo article. If someone said any of those ten things to me during an anxiety attack, I'd see it as an act of kindness. Period. "Gee, that person cared enough about me to try to help me! How good of him!"
One last thing, I'm not sharing this to sound like a know-it-all. I'm sharing to help others with anxiety because so much of the advice in the internet literature is secular and omits the part about spirituality and virtue. You can find peace.
Actually, I'm thankful for my anxiety disorder now. It's made me stronger and wiser. When a situational river is trying to drown me in real life, I'm really, really good at staying objectively calm and assessing the situation. When a real life train wreck seems to be approaching (think, raising kids), I know how to detach and observe it from a distance so I can decide on the best course of action, and I know how to make decisions without worrying about what others will think.
I'm not afraid of facing difficulty because I trust myself. I practice dealing with anxiety every day, and while I'm practicing it, I use that energy to read and assimilate intellectual content from great authors who lived before me, and then purposefully work with passion. I am driven. Not a bad trade-off if you ask me.