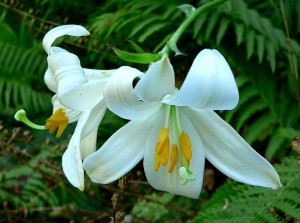 Death is always a hardship, and death by any means besides natural causes is a tragedy. So, when the body of actor Phillip Seymour Hoffman was found Sunday, February 2 in the bathroom of his Greenwich Village apartment, it was a tragedy.
Hoffman, 46, had died of an apparent drug overdose. A friend found him with a syringe still stuck in his arm and at least two envelopes nearby that appeared to contain heroine. Other such envelopes were found elsewhere in the dwelling by police.
Hoffman's acting reputation was widely known and acclaimed. Not only are his loved ones grieving, but also colleagues and fans who admired his work. News of his death raced over the Internet, becoming the top news item on a multitude of sites. Hoffman is most known for his  appearance in Almost Famous, Twister, Boogie Nights, The Big Lebowski, Patch Adams, Magnolia, and most recently, The Hunger Games. He's won a number of Oscar Awards for his work.
A few hours after his death, Hoffman's family released a touching statement, which appeared in the February 2 New York Times.
"We are devastated by the loss of our beloved Phil and appreciate the outpouring of love and support we have received from everyone. This is a tragic and sudden loss and we ask that you respect our privacy during this time of grieving. Please keep Phil in your thoughts and prayers," it said.
Whenever I see a story of a celebrity death circle the web, I have the recurring thought, "That's a human being whose death deserves to be mourned. But, who mourns the death of the little-known people, the ones who have no fans, no family, no loved ones? Who mourns for them?"
Who mourns the death of the 1.2 million children who are aborted each year in this country?
Who mourns the death of the homeless man that silently froze to death under the bypass?
Who mourns the death of the elderly person who died lonely and alone in the nursing home?
Who mourns the death of the Nigerian Christian murdered for his faith? Or the other 1,213+ Christians who were martyred for their faith in the past year?
Who mourns the death of aging priests and nuns who have given their entire lives in the service of the Church?
Who mourns the death of  the child abused by her parents?
Who mourns the death of the mother who chooses to let go of her own life so the child she's about to give birth to can have his?
Who mourns for these people? None of these have news of their deaths blasted through cyberspace. They all die quietly, and are mourned subtly. Some are not mourned at all. They are not celebrities, per se, and so they pass away with little nor no notice.
Yet, they deserve to be mourned just as much as a celebrity like Phillip Seymour Hoffman. I'm not saying not to mourn his passing, he deserves to be mourned. I only wish that others who deserve also would be mourned. I wish someone could be their at their burial, to pray for the repose of their souls, to thank them for who they were, and to say goodbye. Indeed, they are loved and recognized by God, but it would be awesome if they also were loved and recognized by other human beings.
I wish every "unknown" person who dies could have a statement issued about his or her passing like the one the Hoffman Family issued about Phillip Seymour Hoffman. Au revoir to him. Au revoir to them all.