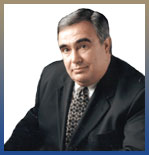 Today, Catholic radio operates in over 200 markets in the U.S. in addition to the Internet and Sirius Radio.  But fifteen years ago, the Catholic airwaves were much quieter until a revolution of sorts began in Ann Arbor, MI. The city, home to the University of Michigan, is identified as a seedbed of learning.
When the signal was turned on for Ave Maria Radio at 1290 AM, WDEO ("DEO" is Latin for God) a new kind of learning began—Catholic faith on the airwaves.  There had been glimpses of Catholic radio through a music station in Oregon and rented "Catholic Hours" on secular and Christian stations, but this was to be a fully-programmed Catholic station.
In 1996, Mother Angelica, foundress of EWTN Global Network, the world's largest religious broadcasting enterprise, offered free programming to any Catholic radio station. It was a mission appeal, for radio was either secular or Protestant Christian then.  Tom Monaghan, Domino's Pizza founder and former owner of the Detroit Tigers, was the first to accept the offer. He leased 1290 AM in Ann Arbor and hired Al Kresta, a former pastor and recent convert to the faith to run the station and the first Catholic radio ministry in the U.S. was born.
"My wife Sally and I had been praying for direction for two years," Kresta explained. "We were living in Detroit when Tom offered me the job to become a media missionary and move to Ann Arbor." The Krestas moved to Detroit with their five children; one more would be born in Ann Arbor.  When he left Detroit in April of 1997, Kresta thought he was moving to a smaller market, never suspecting that one day Ave Maria Radio would have a world-reach with syndicated programs picked up by the very network that launched them.
The station was so small at that time that it actually did not physically exist. "I learned that there was no studio. There was nothing but a computer and a leased signal," Kresta recalled. By August, however, a studio had been built.  And in spite of growing pains, Kresta said he and Sally never doubted his decision to work for Ave Maria Communications – a station named in honor of the Blessed Virgin Mary.
Success and Suffering
Four years into the operation, the station seemed to be prospering spiritually and the first pledge drive was a success. Kresta had just reported on the extraordinary support that it had from over 1,200 pledges. The atmosphere at the station was euphoric.  It was then that Monaghan, a devout Catholic, issued a warning.  "Well, if we're doing what we're supposed to be doing, the devil won't take it lying down," Monaghan said.  "You'd better be ready for spiritual combat."
According to Kresta, Monaghan's words were prophetic. In February of 2003, Kresta blamed being overworked and not taking better care of himself for getting run down. He stayed home from work and had a priest friend bring him Holy Communion. Again, there seemed to be a premonition. He said to his friend, "I don't know what's going on, but I feel like I have spiritual log jam and Our Lord is going to have to do something and I'm afraid it's going to be painful."
That following Monday, he was rushed to St. Joseph Mercy hospital and unable to walk.  Pain from his lower back shot through to his left leg. His blood pressure dropped so low, he could not take pain medication for hours until it was brought back up. A flesh-eating bacteria was attacking Kresta's leg. Antibiotics seemed unable to stop it. The only hope was emergency surgery.
Fr. John Riccardo visited Kresta on the day of his surgery. "He asked me to offer up my sufferings for the sake of the Church and the openness of all men and women to hear the Gospel."
Coming out of a 5-day induced coma to aid in his recovery, Kresta made a sound through his breathing tube in his throat to get his 12-year old son's attention. James ran to the waiting room to get his older sister, Alexis, then 21, who immediately went to Kresta's bedside.
"Did they save my leg?" he asked.
"Well, what did the doctor say to you before surgery?"
"He said I could lose my life or I could lose my leg."
"Dad, they took your leg."
Kresta said he did not feel sad. "The message came through clearly. At that moment, I did not grieve for my lost leg, because in comparison to my life, it was not so important."
He determined that he would use his time of suffering. "I did not want to forget why I was there. I wanted my personal life in order, to become more like Christ and receive sanctity, and in that way the work, the ministry, would flow from that."
Not Alone
Kresta did not suffer alone.  His wife also became hospitalized with cellulitis on the same leg. It was a completely different disease but also very serious. Amputation had been considered.  "We have such a symbiotic relationship." Kresta said. "Members of Christ's body are united and we bear each other's burdens in spiritual ways. Sally and I believe that God was doing something in us together. I don't have a golden telegram telling me that, but it's what I feel."
At this time, Detroit news reporter and veteran, Teresa Tomeo, had recently left secular media after a reversion to her Catholic faith.  She started to work for Ave Maria Radio just two months before Kresta's illness. Tomeo and Kresta had previously worked together at an evangelical Christian station, so she was looking forward to working with him at a Catholic one.  "I got a call from Al's friend, Steve Ray, who had taken him to the hospital.  He told me that I had to take over for Al at work because he was very sick and might not live."
Teresa's previous twenty years of broadcasting in Detroit's radio and television market gave her the confidence to handle doing two shows while he was recovering. "We had a skeleton staff and were used to doing a lot with a little, so I just put it into auto-pilot."
"It was amazing to see the outpouring of support for Al,"  Tomeo said. "He had been involved in the pro-life movement, owned a bookstore, had worked at an evangelical radio station and had been a pastor, and was now in Catholic radio, so he was well known throughout Michigan."  She said that people of all denominations prayed for him, sent cards and offered to do anything they could to help the family.
Kresta attributed all the prayers and support with lifting him up.  "Those prayers gave me more courage to trust that God was really at work. For months afterwards, I still had the feeling of unity, being a part of the mystical body of Christ."
"And God was using everything for good, as it says in Scripture," Tomeo added. "At a time we were trying to get the word out about Ave Maria Radio, Al's disease brought in all kinds of attention even from the national media with the flesh-eating bacteria aspect." She said that even a year later, with follow up stories, Kresta had a chance to talk about Ave Maria Radio and about how his Catholic faith helped him make sense out of suffering.
A few years later, Nick Thomm, executive producer of "Kresta in the Afternoon," discovered he had a brain tumor.  A biopsy determined the slow growing tumor was not cancerous, but it had to be removed and treated with radiation.  A year later, it started to grow again and was treated with chemotherapy and radiation.  Thomm attributed his friend and mentor with providing an example that helped him to stay positive. "Al had said that instead of asking 'Why me?' he asked, 'Why not me?'  Given the support, good medical care, loving parish, family, friends and community, he had decided that he was as equipped as anyone to handle it."
Kresta explained that although there has been suffering among families at Ave Maria, there is an understanding that suffering comes to everyone.  "We accept it and we pray for each other," he said. "When the suffering comes, we use it to offer up for our ministry. It is easier to endure when it has a purpose."
Prayers are the backbone of Ave Maria and their evangelization projects. The staff prays for each other and their listeners. The chapel on site holds 4 daily Masses open to both staff and the community. Two convents of nuns, The Dominican Sister's of Mary Mother of the Eucharist and the Servants of God's Love, pray for the station and for all prayer requests. People can email or call the station to add their intentions.
Suffering has been at the center of the evangelization effort at Ave Maria. It is fitting that the station has been named after the Blessed Mother, the one who endured tremendous suffering at the foot of the cross. This anniversary milestone is their "resurrection moment" – celebrating 15 years that God has allowed them to "proclaim the Gospel to all the nations."
Resurrection Celebration
Today, Ave Maria Radio, the world's largest producer of original English language Catholic radio programming, produces over twenty different titles, including three live programs that air weekdays—Kresta in the Afternoon with Al Kresta, Catholic Connection with Teresa Tomeo, and The Doctor is In with Dr. Ray Guarendi and Coleen Kelly Mast—that are all heard over the EWTN global Catholic radio network's nearly 200 stations, as well as EWTN's Sirius satellite radio channel, streaming audio on the Internet, and iPhone and Android apps.
Doug Keck, Executive Vice President and Chief Operating Office extended his congratulations for their anniversary.  "All of us here at EWTN want to salute the faith-filled professionals of Ave Maria Radio for their 15 year "Fiat" to the work of Catholic media evangelization! Our Lady is surely pleased to lend her name to such a great mission!"
Ave Maria has not only been involved in evangelization efforts on the radio but has initiated other projects such as their recent "Stop HHS" campaign.  When the HHS Mandate was passed earlier this year, Ave Maria led an effort in the country by starting an educational web site www.StopHHS.com and petition drive, which has collected over 100,000 signatures.  The site brings awareness and the latest news about the mandate's attack on our religious freedom. Kresta is the official spokesperson for Stop HSS. He is passionate to let others know how important this is, not only for Catholics but for people of all religions in our nation.  "We want to help ensure our freedom continues here in America," said Kresta. "We need to pray – our nation is at a crossroads."
To celebrate 15 years on the air, Ave Maria Catholic Radio is hosting a concert featuring country music superstar Collin Raye, along with Franciscan University of Steubenville alumni Andrea Thomas, at Hill Auditorium on the University of Michigan Campus in Ann Arbor, MI, Saturday, August 25th at 7:30 pm. Doors to the celebration concert open at 6:30 p.m.  Ticket prices are $18, $28, $36, and $46. Go to www.MUTOtix.com or call 734-763-TKTS (8587) for tickets and information or visit Ave Maria Radio's 15th Anniversary web site at www.Ave15.com.  Radio programming information as well as ways to support and donate to Ave Maria Radio can be found on their web site at www.AveMariaRadio.net.