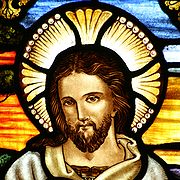 "As Pharaoh drew near, the Israelites looked back".  Big mistake. Lot's wife looked back and remember what happened to her? She turned to a pillar of rock salt. What did the Israelites do? They looked back as well. What do we do when we are trying to leave our former lives of sin? We look back with longing to our days of comfortable slavery where  every detail of our lives were familiar to us.
These first words from Exodus reveal not only the Israelite's weakness every time they find themselves in a crisis, but our weakness as well. It is always a big mistake to look back when we are breaking out from our own slavery because our enemies are usually advancing on us.
The journey to freedom is never easy; it is hard to make a clean break from any state of bondage. Freedom does not come cheap. Like the Israelites, we often complain that life was much easier in slavery. The journey to  freedom is a journey into the unknown  where the greatest challenge is not only the hardship of living as free men and women of God, but the fact that we must face of our own fears. Just like the Israelites we lack faith in the strength of God to keep us safe.
What is the answer to every crisis, every threat to our freedom? As Moses said to the people, "Do not be afraid, stand firm…The LORD will fight for you, and you have only to keep still." We only have to keep still and trust.  Standing still in the face of threats is the most difficult stance to maintain because everything in us wants to run back into the comfort of the life we are familiar with.  Every counselor understands this tendency to take two steps forward and one step back. We are afraid of freedom, afraid of living a life that is unknown.
We are called to stand still and trust just like the Israelite in the 3rd reading for the Easter Vigil  Mass, looking forward and trusting in God. If we can learn this lesson perhaps we will not have to journey for 40 years in the desert like the Israeltites did. Then we will sing  and dance with Miriam  "Sing to the LORD, for he has triumphed gloriously" All credit and praise to God, not for our own wit and schemes.