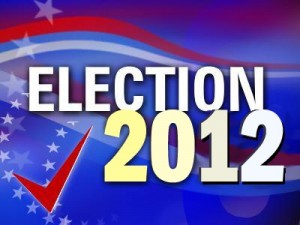 We have just concluded the Christmas season, and find ourselves immersed in the election season.
And so it should be. Christmas is actually the best preparation for elections. It is the feast of God becoming human, and thereby joining all humanity to himself. Each person, in Christ, has immediate access to God, and has a new dignity even beyond that received in our creation.
Because of this, politics is transformed, because if each person is a child of God, then the voice of the people matters, and the people should participate in both choosing and influencing their leaders. Nobody can be dismissed or treated just as a statistic or a cog in a wheel. Even more, no ruler can justify discrimination, subjection, or oppression.
A Pythagorean writer once expressed the role of civil authority this way: "The monarch has an irrepressible authority (and is therefore not limited by consent); he is a living law; he is like a god among men."
The coming of Christ among us has changed all that; he has transformed authority into service, and subjected power into respect for the rights of the people, starting with life itself.
That is why our Founding Fathers spoke of inalienable rights of life, liberty, and the pursuit of happiness, rights that precede the existence of government and are bestowed by the Creator himself.
We are at an important juncture in Elections 2012. Those who pay attention to politics are coming to a point of decision regarding what candidate they will support and work hard for over the coming months before Election Day, Tuesday, November 6. Many of us in leadership are meeting in these days and discerning the current shape of the race.
Many of us have formed a "Vote Pro-life Coalition" (VoteProLifeCoalition.com) which in the coming months will educate voters, call on Churches to observe Voter Registration Sundays (May 27, July 1, and Sept 9), conduct prayer campaigns (including a nine-week novena from Tue. Sept. 4 to Tue. Nov. 6), and much more.
We will have a presence on the road at multiple events, on television and radio, on the internet and social networking, in the Churches and on the streets of America. We will be relentless in the message that while there are many important issues, there is one overriding and foundational issue, that of life itself. Problems like abortion, which deny and attack that foundational right and gift, therefore deserve, in the words of the Catholic bishops, "urgent attention and priority" (Pastoral Plan for Pro-life Activities, 2001).
Among other key issues, of course, is the defense of marriage and religious liberty. But in order to enjoy the gift of marriage or liberty, one must first be alive! Indeed, the first criterion of public servants needs to be that they can tell the difference between serving the public and killing the public. Otherwise, they do not belong in public office.
So, let the battle begin! Let the People of God arise and get busy as faithful citizens!