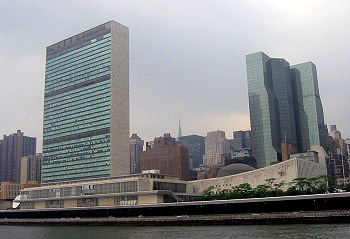 It took time for Europe to start addressing one of the saddest aspects of abortion: abortion for sexual selection. Finally, as a result of a motion for a resolution introduced May 11, 2010 by Mr Volontè and 21 other parliamentarians, the Parliamentary Assembly of the Council of Europe (PACE) decided to issue a report addressing this sensitive issue. This motion on "Sex-selective abortion – "Gendercide" (Doc. 12258) calls for the Parliamentary Assembly to discuss this subject, and it invites the member states of the Council of Europe to "condemn sex-selective abortion, wherever and whenever it occurs."
The Assembly appointed Mrs. Doris STUMP (Swiss Socialist party) as Rapporteur. She was previously Rapporteur in 2010 for the report on "Combating sexist stereotypes in the media" (Doc. 12267).
The motion for resolution warns that "the widespread availability of prenatal sex-determination technology [is]lead[ing]to a new global trend: sex-selective abortion." This trend, the report notes, shows a preference for male offspring—especially in cultures or countries where family sizes are constrained. The Motion continues, "Among the countries most strongly affected by this new trend are China (where, according to the Chinese Academy of Social Science, 124 boys are born for every 100 girls), India (where the ratio is similarly skewed), South Korea, Taiwan, but also some European countries."
Considering possible consequences of this "gendercide," the document affirms that this "gender imbalance constitutes a serious threat for global security. The selective pre-natal killing of females will in the near future lead to a further radical decline of birth rates, which could dangerously undermine the sustainability of entire national economies." The motion also mentions the negative consequences of future male-dominated populations where men are unable to find wives and start a family.
The motion urges that the use of pre-natal diagnostics should be strictly limited "to identify[ing]medical conditions that can be treated during pregnancy" and not for sex-selective abortions.
During the January part-session 2011, the Committee on Equal Opportunities for Women and Men considered a first draft memorandum, while during the April part-session 2011, it authorised the Rapporteur to conduct fact-finding visits to Armenia and Georgia. The debate and vote on the Resolution will be held in Strasbourg during the October 2011 session of the PACE.
Also recognizing this emerging trend, five United Nations agencies have joined together to issue in June 2011 an interagency statement on "Preventing gender-biased sex selection" . The statement, based on an extensive report, requests "renewed and concerted efforts . . . to address the deeply rooted gender discrimination against women and girls which lies at the heart of sex selection." The UN agencies' statement notes that while the biologically normal sex ratio at birth ranges from 102 to 106 males per 100 females, ratios higher than normal – sometimes as high as 130 – have been observed.
This phenomenon is not limited to South Asian, East Asian and Central Asian countries. In Sweden, for example, sex-selective abortions are not illegal, and according to a ruling by Sweden's National Board of Health and Welfare, Swedish women may abort their children based on the sex of the child alone. This has led some women in neighbouring Norway, where sex-selective abortions are illegal, to travel to Sweden to abort unwanted girls.
The trend of sex-selective abortion – as a cultural phenomenon – shows once again that cultural, demographic and economic crises are interconnected: the cultural crisis leads to the demographic one, and ultimately to the economic crisis. The Parliamentary Assemble of the Council of Europe (PACE) should recommend Member States to forbid all methods of pre-natal sex selection and to positively address the cultural roots of this phenomenon through the promotion of pro-life and pro-family public policies.
———
[1] Council of Europe Parliamentary Assembly Motion for Resolution on "Sex-selective abortion – "Gendercide". Doc. 12258, http://assembly.coe.int/Documents/WorkingDocs/Doc10/EDOC12258.pdf
[2] Id.
[3] Preventing gender-biased sex selection: an interagency statement by OHCHR, UNFPA, UNICEF, UN Women and WHO – http://whqlibdoc.who.int/publications/2011/9789241501460_eng.pdf
[4] Id.
[5] See Amanda Carpenter, Sex based abortion, The Washington Times, May 13, 2009, http://www.washingtontimes.com/news/2009/may/13/hot-button-28148687/
[6] See Kathleen Gilbert, Sweden Rules Gender-Selective Abortions Legal, 12 may 2009. http://www.lifesitenews.com/news/archive/ldn/2009/may/09051201
(© 2011  Grégor Puppinck, Ph.D)