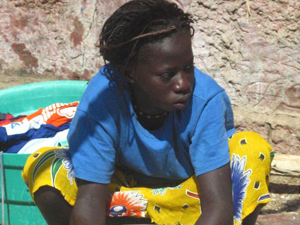 Among the hundreds of Christians and minorities abducted by Islamic State terrorists are women and girls forced into marriage and sexual slavery. As world leaders fumble to respond to ISIS attacks, another crisis looms – the perilous future of these women and girls and the children they will conceive during captivity.
Throughout history, children born of war have been subjected to a lifetime of rejection and deprivation from basic needs like health care and education due to the tragic circumstances of their birth. Norway's Lebensborn children, orphans who were fathered by Nazis during Germany's occupation in World War II, and offspring from the wars of the former Yugoslavia in the 1990s are examples. The European Court of Human Rights in the first case, and agencies like UNICEF in the second, have rejected claims for reparations or special attention to these survivors of sexual violence and the horrific stigma they suffered since the wars.
Now, several non-profit groups are working in conflict-affected settings in Africa to help today's generation of children born of war. Next Thursday an expert panel will gather at the UN to raise awareness and discuss ways to help governments and hold international agencies accountable to do a better job of recognizing and fulfilling these children's basic human rights.
Eunice Apio has been working for more than a decade in Northern Uganda with women abducted by the guerilla group Lord's Resistance Army and with their children born in captivity. She will present her research comparing four cases including Uganda, Sierra Leone, the Democratic Republic of Congo, and Southern Sudan.
Apio says many officials do not understand that survivors of sexual violence cannot reintegrate if their children do not integrate. More needs to be done to change attitudes in post-war societies, which view them as "the enemy's child". Often, attitudes in UN agencies are informed by the reproductive rights agenda whose advocates have called the children "co-aggressors" against their mothers, or simply see them as a side effect of rape and not worthy of recognition in their own right.
Yet, as Jules Shell makes clear in her talk, "Smile at the Man who Did this To You," the mothers often love their children and want them to be successful. That is the purpose of Foundation Rwanda, the group she co-founded in 2008. Some 20,000 children were born of rape during the 1994 genocide in Rwanda. Because the children were born after the genocide, they did not qualify for survivor programs and have been left behind. Her group funds education for more than 800 of them but there is no plan to help the rest, and funding for her work is always strained she says.
Boko Haram's abduction of women and girls in Nigeria captured the world's attention and social media lit up with calls to #BringBackOurGirls. But what will happen when the girls return? Obianuju Ekeocha will present the results of interviews she has conducted on how the country plans to respond to children born from forced marriages and sexual slavery. Ekeocha explains why Africa's culture of welcoming children often puts governments at odds with those who promote abortion as the best solution to children conceived in sexual violence.
The event, "Forgotten Victims of Sexual Violence," will take place on Thursday, March 12th at 10:30 am in the Armenian Cultural Center at 630 2nd Avenue in New York.