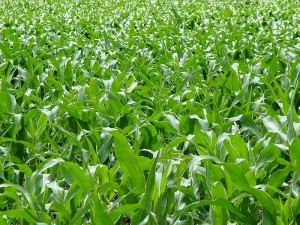 When I decided my daughter's first birthday cake would be a carrot cake made with whole wheat flour, I should have known God's humor would one day smack me.
Though I have relaxed, when my children were babies, I was a nutrition Nazi. Processed foods didn't touch our table. When my daughter was three and ate her first Twinkie, she buzzed for 3 hours like she was on a drug-induced high.
I have relaxed but still grind my own wheat when I bake bread and buy the no corn syrup, no additives wheat varieties when I buy bread.  We grow a garden, and I preserve as much as I can.  When we have enough produce, I'll make our own pizza and tomato sauce, applesauce, pearsauce, and more to last through the next year. We have backyard chickens so our eggs have a higher nutrition content and better flavor. 
So how will God show humor to the mother who cringes at lunch meat and refused to allow her children to ingest any artificial sweeteners before they were 10?
My son loves junk food, especially white bread and ravioli out of a can. His favorite food is hot dogs, and he could host Teen Boy Versus Food, with weekly dares on how much junk he can ingest in a single sitting.
My 17-year-old daughter likes nutritious foods, but her interests took a different tack. She is passionate about food production and agriculture and plans to spend her life working in the marketing/business end of food and agriculture. In the farm to fork spectrum, she's more interested in the farm.
Now the clincher:
My daughter loves GMO foods and wants to help create more of them. She's opposed to the introduction of any animal or human strains in plant breeding but passionately believes that GMO can reduce world hunger in a world of increased populations and decreased land availability to grow foods.
How can I argue with a teen who tells me she wants to find ways to feed starving people in third world countries? She's researched agriculture business and GMO foods for school research papers. I made sure she read the naturalist point of view. Her mind hasn't changed.
My mind hasn't changed either. So we agree to disagree. When I unload our produce from our CSA, community supported agriculture, which only raises non-genetically modified or chemically treated seed raised in a sustainable manner, she looks at the produce and sniffs, "You're just one of those NON-CHEMICAL people."
Yesterday, as we ate corn on the cob at lunch, I told her it was from the CSA, and her reply was: "I knew something was wrong with it. Look at the smaller ears and the smaller kernels of corn. Imagine if you raised a hybrid how much more productive the land would be and how many more people it would feed."
I agree with her that I'm a non-chemical person. And I have chosen not to argue with her point of view. She's on her own journey.
And I count my blessings: there are worse ways a 17-year-old could rebel than to support GMO foods.
Her family's lifestyle will always be in her heart – I know that every time I see her feeding our vegetable peelings to her chickens in our backyard.
As she journeys on her path to feed the world, I'll always be proud of her.
(© 2011 Mary Biever)