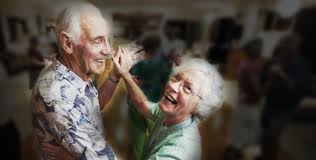 I drove through my old neighborhood last week.
It is like many suburban neighborhoods that sprouted up in the 1960s. Many of the people who moved there grew up in the city. All of them wanted big yards in which their kids could play. Many wanted to be near St. Germaine Catholic Church and its elementary school.
We moved into our new house in 1964, when I was 2. It was a basic, square house — brick on the bottom, white siding on the top — designed for raising children.
And there were a lot of children. I was born at the tail end of the baby boom. Neighbor kids were everywhere. The Gillens had four; the Bennetts, three; the Greenaways, four; the Kriegers, five …
It was a traditional time, to be sure. Fathers worked and worried about the bills. Most mothers stayed home and worried about the kids.
But there was less to worry about then. Moms ran the neighborhood. Kids were free to play.
One summer, the fad was to make skateboards by nailing old roller skates onto two-foot pieces of 2-by-4. So many kids rode their skateboards down Tracy Drive, the pavement turned gray.
When the young families moved into their new homes, a lot of work needed to be done. Grass, shrubs and trees were planted. Concrete patios and driveways were poured. Porch roofs were built, basements remodeled into family rooms.
Most of the fathers were in their 20s then. They spent Saturdays helping each other. They enjoyed breaking a sweat and drinking a few ice-cold beers.
Most every decision these young parents made was based on the needs of their children. The principles they lived by were simple. They treated their children as little souls that God gave them to watch over. They wanted them to have a solid moral foundation and good education. Most of us attended St. Germaine School.
Despite the struggles these parents encountered — all people, rich and poor, encounter struggles — most stayed married. Most believed they would be together "until death do us part."
More than a decade ago, after my parents moved out of the neighborhood, they threw a party for the old neighbors in their new house. I tended bar at the event.
The last time I had seen many of these people had been more than 25 years earlier, when I was still a lad myself. At the party, I had a chance to learn about these good people.
Every person in that room was a child of the Depression who came from nothing. One told stories of how the row house he grew up in was freezing cold in the morning. He wouldn't get out of bed until he heard his father go down to the basement to fire up some coal.
Another told me that for nearly 20 years of his marriage, he worked three jobs — 60 hours a week — to keep up with the bills. He wouldn't buy his first new car until he retired at 65.
In spite of the fact that they hadn't saved much money and worried about their futures, they married young, had families right away and worked hard.
They scrimped and saved and gradually built a wonderful world for themselves and their children. And every one of them raised children who are all doing well in life.
These good people are in their 70s and 80s now. They're retired and living the good life. They have plenty to celebrate.
It was my honor to spend an evening with them.