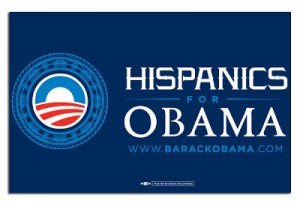 "Are you still without understanding?" – Mt 15:16
With the election still raw in the hearts and minds of many, the political commentary is in full gear and will be for many weeks to come. Many in the Catholic blogosphere have either urged calm, or warned of a potential martyrdom heading our way. Whether you dismiss or accept these two frames of mind, it is important not to dismiss the course current cultural norms have laid down in building a future where people are more concerned for their personal well-being than for that of their fellow man: "As long as I'm fed, I really have no problem that we are in a financial crisis or that someone else is in need."  (So much for the Good Samaritan.)
A Catholic Cultural Shift Over Forty Years in the Making
A "Clouded Intellect", was the title I used to describe book 21 of C.S. Lewis Masterpiece: Screwtape Letters in my book Screwtape Teaches the Faith . I discussed Screwtape's need to convince "the patient" that he has ownership of himself and that nothing should prevent him from having ownership of the things he most desires.
In many ways this is precisely the cultural shift that has been in development for quite some time. The personal experiential drive to serve the self subordinates the needs of others and leads to a perverted desire to satisfy an insatiable appetite for all things morally questionable.  At the heart of man's appetite is a sexual autonomy that has redefined how we view men, woman, children, families and authentic intimacy. What was once frankly called fornication and adultery is now a mere "hookup."
Emphasizing the Church's Gifts
Knowing that this new mindset of autonomy has gradually increased to the point of viewing the world apart from God brings to the forefront our need to effectively refute these false claims of autonomy. It is no coincidence that from Blessed John XXIII to our current Holy Father Pope Benedict XVI, the Church has been engaged in refortifying the faithful. The gifts of the Second Vatican Council — Revised Code of Canon Law; emphasis on sound catechetical instruction — Catechesi Tradendae; the growth of apologetics; Fides Et Ratio; Theology of the Body; the Catechism of the Catholic Church; Compendium to the Catechism — just to name a few, have brought clarity to the "unchurched" starving for truth. 
Understanding Hispanic Culture
My work for and in the Catholic Church has spanned over sixteen years. During this time I have had many unique experiences as a Mexican-American serving the Church and encountering things I would not necessarily expect to encounter. For example a comment I've heard quite often over the years goes something like this: "Wow, you speak great English for being Mexican!" I guess every time I speak in public, which is quite often, everyone expects to hear an episode from "Chico and the Man"  (for those who can remember that far back). What people tend to forget is that regardless of cultural background my Catholic identity comes first.
My Catholic heritage can be traced back to the great Spanish expeditions of the thirteenth to sixteenth centuries and in particular the missionary exploits of Blessed Junipero Serra in the United States and the vast number of Jesuit and Franciscan missionaries who settled the new "Americas" and brought with them the gift of the Church to the indigenous of the area. This fact of evangelization reflects an identity steeped in Catholic culture with special emphasis on veneration of Our Lady of Guadalupe. We are as cradle as they come — to a great fault.
Characteristics unique to my culture are:
Family: we preach "familia.
We tend to keep within ourselves and not venture too far off.
A general motto for a typical Mexican family is: "you mess with one bean you mess with the whole pot of frijoles."
As you can see from these simple examples, it's about family. Thus, when the dust had settled and the election results became obvious one significant group that made a surprising impact on the election was the Hispanic vote. Knowing that most Hispanics are baptized Catholics it's hard to imagine that a group with such strong Catholic ties would vote for someone whose agenda has been so anti-Catholic:  look no further than the HHS mandate or the championing of same sex-unions.
The Danger of Cultural Catholicism, flawed social justice and the Catholic vote.
The cradle Catholicism I grew up with, like that of many Hispanic families, was merely cultural. The vast majority of us had no clue about Salvation History, let alone God's plan for our lives. Active catechesis was never part of the equation, never part of what was passed from generation to generation. All you need are the sacraments of initiation and then you are free to go – such is the mindset of many Hispanics.  
Perhaps this mindset is prevalent within many cultures, but my experience is of it being quite prevalent amongst Hispanics. The background to this train of thought reveals an unnerving phenomenon: social concerns trumped doctrinal concerns. Concern for "the poor", though it has its right place, overshadowed any attempt to protect the unborn, let alone protect the sanctity of life at all stages. Though weakness was prevalent in the seventies, eighties and into the nineties, with respect to our catechetical endeavors, it really held form amongst Hispanics. Liberation theology; immigration; the field worker movement led by Cesar Chavez in the San Joaquin Valley of California fighting for the rights of migrant workers — these took center stage with mixed results.
The second, third, and fourth generation Hispanics received a brief education on these plights that affected their parents and grandparents.  However, as they moved further away from their Hispanic roots and embraced an American identity, the ideology of the typical Hispanic Catholic also shifted to a more modernist outlook.  Hispanics would identify themselves as Catholic but not necessarily live by it. Hispanics spoke more English than Spanish and viewed Hispanic cultural norms as too embarrassing. This change is in many ways reflected in the voting patterns of Hispanics. Concerns for their own economic well-being, immigration, and fairness in the marketplace trumped any non-negotiable Catholic issue brought to their attention. Most Hispanics I spoke with regarding the election did not place the HHS mandate as a priority, as something pertinent to their future. Instead, the two most pressing issues were immigration and jobs.  I can see why the Hispanic Catholic vote went against all Catholic conventional wisdom. Frankly, the donkey party did a better job of echoing these social justice concerns and slyly dismissing any anti-Catholic bias within their platform. The elephant party simply forgot Hispanics existed. 
The New Evangelization
If you want to effectively evangelize Catholic Hispanic communities don't merely translate a document into Spanish and simply call it evangelization. This method merely presents a false face of intentions when it comes to true evangelization. Our Catholic responsibility is to present the Gospel in a way that resonates to all of our brothers and sisters not only in word and deed but in culture. This means "be true" and faithful to Church teaching and exercise a genuine fidelity to the Deposit of Faith. The "catch" in effectively evangelizing other cultures is that the local culture be respected even as you express in charity that it is not the primary means of Catholic identification. Rather, you want Catholicism to be the primary means of identification permeating through a respective cultural.
We must avoid the limited evangelistic phrase: "you need to accept them where there at." This phrase does no good if we have no follow through. Instead, after an initial catechesis and proclamation of the kerygma we should be carefully leading them to where they need to be i.e. a closer intimate relationship with Jesus Christ. Just think, if we truly set our sights in forging this intimate relationship with Christ, the secular world view of many Catholics would gradually shift to a Catholic one.