Rebecca Oas, Ph.D also contributed to this article.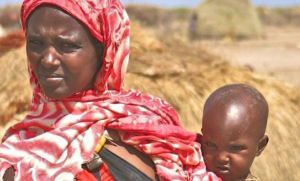 When Kenyans voted on a new constitution in 2010, a massive publicity campaign – heavily funded by the Obama administration – assured voters it would not legalize abortion. In fact, "Life begins at conception" is in the constitution.
But the Constitution also allowed abortion in certain circumstances. Pro-lifers warned there would be more to come.
Abortion proponents, including those from the United States and Europe, drafted a set of policies for the Kenyan Ministry of Health that would have imposed abortion on the Kenyan medical system. The policies were rejected this week, according to a source close to the effort. Pro-lifers now want Kenyan legislators to denounce the attempt to expand abortion through the Ministry of Health.
The guidelines aimed to integrate abortion within health care and pharmacies. They would have expanded exceptions for abortions, required pharmacies to stock abortion supplies, and laid the groundwork for training and providing abortion on demand.
The western abortion groups Ipas, Marie Stopes, and others drafted "Policies, Standards and Guidelines for Reducing Maternal Morbidity & Mortality in Kenya." It proposed setting medical and legal grounds for emergency abortions, including mental health. This mental health exception opened the U.S. to abortion on demand.
Last year, the guidelines hit a roadblock when Kenyan doctors and lawyers complained. The Ministry of Health had not been consulting faith-based groups – which supply up to 60% of health care in parts of Kenya. Aware of the overwhelming influence of abortion groups, pro-life doctors rejected the guidelines.
Reducing maternal death and injury in childbirth is a priority in the soon to expire UN Millennium Development Goals. The Kenya guidelines pay cursory attention to major causes like severe pre-eclampsia and post-partum hemorrhage, which receive about 4 pages each, while 47 pages are devoted to abortion. Over 60 percent of the recommendations do nothing to make births safer.
Though purportedly only for pregnancy-related emergencies, any doctor, nurse, midwife or clinical officer with "appropriate training" could provide first-trimester abortions in out-patient clinics. Second-trimester abortions would require consultation with a gynecologist.
Drug stores would have had to ensure medical abortion supplies and equipment would be constantly in stock. Pharmacists would be required to be trained to provide doses based on the time of gestation.
Doctors would have been required to refer for abortion, and conscientious objection only allowed for individuals, not institutions or support personnel.
The guidelines note two pathways to expand legal abortion: an act of Kenya's parliament or the full ratification of an international treaty with permissive standards on abortion.
The only treaty alleging a right to abortion is the regional convention called the Maputo Protocol. Kenya ratified it – with reservations on the article dealing with abortion. However, the San Jose Articles, a summary of international law and norms drafted by thirty experts in international law and related disciplines, concludes that no right to abortion exists under international law.
During the referendum for Kenya's constitution, the Obama administration spent $18 million and directed U.S. personnel, including Peace Corp volunteers, to campaign for it. President Obama would visit Kenya, it was promised, if they passed the Constitution but he never did.