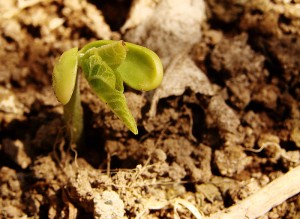 It has been a little over a year since Pope Francis released his encyclical, Laudato Si.' The document generated a great deal of attention, particularly in the area of public policy. What action should the government take in order to address the environmental issues facing the planet?
Unfortunately, the political questions surrounding Pope Francis' message tended to completely dominate the conversation in the United States. As a result, many missed out on an opportunity to reflect on what they could do in their personal lives to care for God's creation.
While there is much to learn from the document, one section in particular stood out to me. It dealt with the fact that environmental laws matter little unless people "cultivate sound virtues" necessary for making a "selfless ecological commitment." (211). In other words, caring for creation starts with the human heart.
Instead of focusing solely on governmental action, Pope Francis acknowledged the "nobility in the duty to care for creation through little daily actions." These types of actions include: "avoiding the use of plastic and paper, reducing water consumption, separating refuse, cooking only what can reasonably be consumed, showing care for other living beings, using public transport or car-pooling, planting trees, turning off unnecessary lights." (211)
After finishing Laudato Si', I felt compelled to take action. My wife and I discussed some of the above recommendations and decided that we would try to make changes over the next year. Rather than go through all of those changes here, I will focus on one.
For Christmas, my wife purchased a composter for the family. The composter allows us to turn items such as fruit and vegetable leftovers, coffee grinds, and leaves from our yard into fertilizer for the family garden. It is basically recycling for organic material. You are returning food and other organic materials back to the ground from which they came.
I decided to focus on this particular family project because we have learned the most from it. Composting has been eye-opening because it allowed us to see how much is wasted. I am still amazed by the sheer amount of materials that we have been able to use that would have otherwise gone to a landfill. Yet, this is still only part of the total waste that our family produces when taking into consideration other items that cannot be composted. As a result, we have become more mindful when it comes to making good use of our resources. Knowing how much our family can waste, we are less inclined to simply throw non-compostable items into the trash. Instead, we are more likely to consider what can be reused, donated, or recycled.
Further, using the composter has been an educational opportunity for our children. As Pope Francis said in Laudato Si', "[g]ood education plants seeds when we are young, and these continue to bear fruit throughout life." (213). While my children are too young to understand the process of decomposition, they do get to see us store away items in the composter. As they grow older, they will hopefully come to understand why we are composting and begin to consider how they can care for creation in their own ways.
Let me be clear, our family is in no way perfect when it comes to these issues. We could do much more and even the steps we are taking are small relative to the problems that the world is facing. Yet, we can take comfort in Pope Francis' words that even small efforts to change have significance. More specifically, he stated that "[w]e must not think that these efforts are not going to change the world…[t]hey benefit society, often unbeknown to us, for they call forth a goodness which, albeit unseen, inevitably tends to spread." (212).
In conclusion, I hope that the debate continues as to how the moral vision of Laudato Si' should be carried out with regard to public policy. How governments respond to the environmental issues of our day is of great importance. On the other hand, I also hope that my fellow believers do not lose sight of the little opportunities to care for God's creation in their own lives. It has certainly been a blessing for my family.