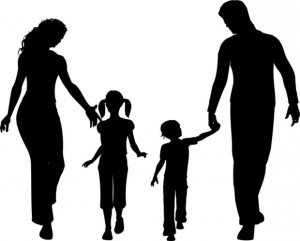 It's been an eventful week at the intersection of parenting and politics, that busy corner where decision-making often is affected by the onslaught of traffic from social engineers, liberal educators, public health experts, and civil rights activists who know better than parents what's best for their kids.
Several news stories seem to indicate that America's moms and dads are losing ground in the effort to raise their children as they see fit. To wit:
In Rhode Island, the Cranston school district announced it was banning father-daughter and mother-son events because a complaint from the American Civil Liberties Union indicated they violate state law. The civil rights group filed on behalf of a single mother who said her daughter suffered discrimination because she doesn't have a daddy with whom she can attend the daddy-daughter dance.
"This is 2012 and [public schools]should not be in the business of fostering blatant gender stereotypes," Steven Brown of the Rhode Island ACLU was reported to have said.
Take that, parents.
In nearby New York City, the public school system quietly launched a pilot program in 13 schools called CATCH, or Connecting Adolescents To Comprehensive Healthcare. This progressive health care initiative has schools distributing abortifacient drugs — also known as "morning-after pills" — along with the free condoms they already hand out to any student who wants them, no questions asked.
Parents learned of the program through a letter advising them they could opt their students out of the program.
According to an article at NBC.com, Deborah Kaplan, assistant commissioner at the city health department's Bureau of Maternal, Infant and Reproductive Health, said, "We wanted to make sure young people who are sexually active have easy access to contraceptive services and general reproductive health services."
This is because, Ms. Kaplan said, "In any given year, there are about 7,000 pregnancies to girls ages 15 to 17 in New York City, about 90 percent of those are unintended."
Obviously, since NYPS is trying to solve such a serious problem, undermining the rights of parents to know about the prescriptions their children are taking is not relevant.
Meanwhile, in faraway La Porte, Texas, stay-at-home mom Tammy Cooper was arrested and held in jail for 18 hours overnight for neglectful parenting based on the complaint of a neighbor. Ms. Cooper's children had been riding motorized scooters in front of their home (situated on a cul-de-sac). She claims to have been watching them from a lawn chair.
Charges against Ms. Cooper were dropped. Not surprisingly, she is suing the city's police department, the arresting officers and her neighbor.
What do these seemingly unrelated stories have in common? If, like me, you read the news for evidence of eroding parental authority, quite a lot.
The rights of parents to engage in activities they choose for their children, such as a daddy-daughter dance, are under attack by the purveyors of politically correct social policy. Now, an ACLU lawyer is deciding what traditions — or as he calls them, "gender stereotypes" — may be permitted for other people's children.
(Good luck to the parents who came together to ask the school board to recommend a change in state law that will allow a daddy-daughter dance exception to anti-discrimination statutes.)
The rights of parents to even know about the medical care being administered to their minor children are completely undone in New York and other states, where "reproductive rights" for teens and preteens now trump the rights of parents.
And that's not to mention the rights of parents to impart their moral and religious values in raising their children, some of which would influence their decisions with respect to contraception and morning-after pills.
Heck, even the right of a mom to decide when and where it is safe for her children to play with certain toys is abridged in America in 2012.
Though, if anyone can stand up for her rights, I'd put my money on a Texas mom named Tammy.
You know what they say: "Don't mess with Texas."