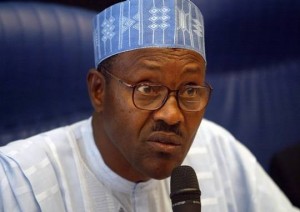 Nigeria's incoming president is disappointing pro-abortion advocates who met with him recently to demand more money.
A coalition of family planning groups that promote and commit abortions gave Muhammadu Buhari a list of demands
They complained that Nigeria's pledge to spend $11.35 million annually on family planning commodities has "not been fully realized as promised" at the Melinda Gates' Summit on Family Planning in 2011.
A four-year plan to expand family planning nationwide — costing more than $600 million — has "no financial allocation to implement" it, complained Wale Adeleye, the coordinator of the coalition Civil Society for Family Planning in Nigeria (CISFP).
The coalition members stand to benefit handsomely from the pledge.
They include:
Marie Stopes International, a British abortion provider that was partially banned from Zambia in 2012 for committing nearly 500 illegal abortions.

International Pregnancy Advisory Services (Ipas) which has only one purpose: to promote and commit abortions.

Population Council, which seeks to make abortion cheap and easy to get, despite increasing the risks to women especially by denying medical oversight.

Pathfinder International integrates abortion into standard reproductive health services, targets health providers to weaken their morals, expand use of dangerous abortion pills, targets youth.

International Consortium on Emergency Contraceptives, drugs which can cause abortions.

Bayer Healthcare, a drug company that produces abortifacient morning-after pills and IUDs.

Evidence for Action, which endorses abortion.
The Gates Summit raised $4.6 billion for family planning by eliciting financial pledges from both donor countries and recipient countries mainly in Africa. Recipient countries must have "skin in the game" by dedicating their own government funding, Melinda Gates said.
Despite her assurance that the project would not include abortion, both France and Sweden — donors countries — said they expected it to include access to abortion. Many of the groups selected to implement the programs are associated with abortion.
African presidents were paraded across the stage to announce their pledges. Uganda's Museveni said his country is still trying to provide electricity, appearing exasperated that wealthy countries have their latest hobby horse and the developing countries have to follow along.
Nigeria pledged $33.4 million. Though rich in oil, nearly 61% of the population lives in abject poverty. It suffers from rampant corruption, high illiteracy, youth unemployment close to 80%, chronic power shortage, and daily threats of massacres and kidnappings by Boko Haram.
The former head of Nigeria's central bank said billions of dollars in oil revenue have disappeared from the treasury.
Buhari, a former general, won the election largely because he is seen as strict and will bring order. His campaign slogan was "new broom," symbolizing that he would sweep out corruption and mismanagement. The day after the election, he told CNN he plans to fight corruption and Boko Haram.
Buhari will take office on May 29.