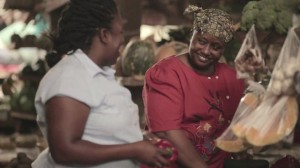 Just one day after USAID released a progress report on development reform, a US and UK funded AIDS prevention ad was pulled for being offensive and immoral for its promotion of extramarital affairs.
While Christian and Muslim religious leaders called on the Communications Commission of Kenya to remove the ad from airwaves, it was a public outcry, in particular from parents that resulted when children viewed it during prime time airings.
The ad 'Weka Condom Mpangoni', which translates to 'use a condom when having an affair' depicts two women in a marketplace discussing the extramarital affair and the friend reminds her to use a condom while having sex with her boyfriend.
Bishop Julius Kalu of the Anglican Church of Kenya told Kenya's Daily Nation the ad promoted extra-marital affairs and sex among school pupils.
"There are better ways of passing useful information to society. This one has certainly failed. It openly propagates immorality, especially when all family members are gathered before television sets, waiting to watch news," said Bishop Julius Kalu of the Anglican Church of Kenya.
The ad was part of an anti HIV/AIDS program sponsored by Kenya's health ministry, USAID and UKAID.
Sexual and reproductive health programs funded by USAID in developing countries have often been criticized for sexualizing traditional cultures.