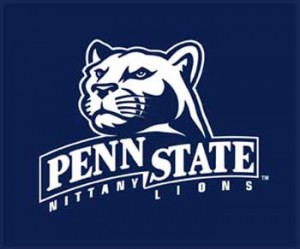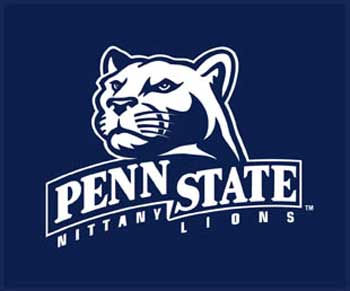 Every parent worth his or her salt at one time or another has done what the NCAA did this week when sanctioning Penn State University.
Confronted with the misdeeds of our children, we parents often are forced to act in a manner that quickly and emphatically sends a message: Your actions have consequences, not only for yourself, but also for those whom you selfishly neglected to consider.
The goal is to teach an invaluable life lesson: Innocent people are hurt by your selfish actions. That's what makes them selfish. That's what makes them wrong.
This week, the NCAA said as much to Penn State by leveling a $60 million fine (to be used by Penn State for programming not sponsored by the university to fight child sexual abuse), banning the Nittany Lions from bowl games for four years, temporarily curbing football scholarships and vacating all Penn State football victories from 1998 through 2011.
The NCAA also released current Penn State recruits from their letters of intent, allowing them to re-enter the recruiting process with other schools and thereby undermining the university's ability to rebuild its football program for at least the next four years.
The decision, made outside the NCAA's usual system of investigating and sanctioning college athletic programs, is meant to reflect the heinous crimes of former assistant coach and convicted child sex abuser Jerry Sandusky, as well as the disturbing conclusion of the report released by former FBI Director Louis J. Freeh.
Mr. Freeh's investigation found that university officials — including revered coach Joe Paterno — put the reputation of the football program ahead of the safety of children by not reporting what they knew about Sandusky to law enforcement officials.
In its wake, the NCAA leaves a debate over the fairness of its sanctions. Is it fair to essentially cripple a major college football program when the people who will suffer are students, athletes, coaches and administrators who had nothing to do with the scandal?
After all, Paterno is dead, and the officials who neglected to report Sandusky to the police have been fired, with some facing criminal charges.
Nothing the NCAA did this week can undo the mistakes that were made; they only punish innocent members of the Penn State community.
Is that fair?
No. Of course not. But it's the right thing to do.
Just as a good parent knows you must exact discipline to teach a hard lesson — even when doing so adversely affects others who are innocent — so the NCAA is demonstrating by its actions that immoral choices have far-reaching consequences.
Innocent people are hurt, not only in the obvious sense — that boys were forever scarred by the sick and twisted selfishness of Jerry Sandusky — but there also are the innocent members of the Penn State community, who trusted their leaders to behave morally and correctly, even when doing so would be difficult and embarrassing and painful.
This is a fundamental life lesson, essential to the formation of a mature conscience. Yet we Americans, obsessed as we are with the concept of fairness, don't want to accept that immorality always imposes unfairness.
Irrespective of your opinion of the NCAA (mine isn't typically high), the organization by this decision put the promotion of human decency above college athletics.
In doing so, the NCAA reminds us all that life isn't fair, actions have consequences and selfishness levies a heavy burden on innocents.
In an effort to protect the honorable and admirable men who participated in Penn State football during the tainted Sandusky years, Paterno and the university ultimately provided a sad avenue for the destruction of at least 10 boys who didn't warrant "Joe Pa's" paternal instincts.
It's tragic, really, because based on everything we know about the storied Penn State culture, I'm certain that had the coach put the question of what to do to a vote of his players, they would have charged the doors to report Sandusky to the police.
Too bad they didn't have that chance.