Rising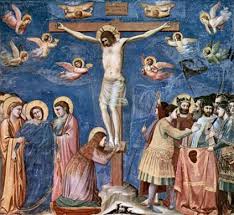 Guilty, condemned,
Innocent of all,
Now with this cross I fall.
Mother, Simon,
Veronica gone,
Now uphill I tread on .
Cut, Torn,
Stripped, nailed,
Now forgiving I will not fail.
Hold, Behold,
Mother, son.
Now, Father, Thy will be done.
Kingdom, Glory,
Cross, crown,
Now to sleep I lay me down.
Love lives,
Death dies.
Now enlivened I arise.
Copyright © 2015 Guy McClung