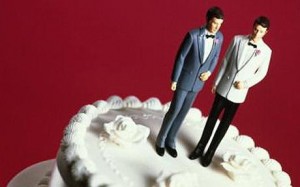 Resistance to the United States' new foreign policy priority is emerging around the world for the same reasons it has been rejected within the U.S.  Political leaders are holding the line against homosexual/transsexual demands when it comes to marriage and teaching children about homosexual/transsexual activity.
Leaders from the United Nations, UK and European Union have joined the U.S. in exerting pressure on countries to promote the homosexual agenda. Rather than advocating for human rights to encompass people identifying as homosexual, U.S. Secretary of State Hillary Clinton's slogan of "gay rights are human rights" attempts to transform special preferences for homosexual persons into human rights.
Recently, France's President Nicolas Sarkozy reiterated his opposition to homosexual marriage because it opens "the door to adoption." France's highest court has ruled that a marriage between two men was unlawful.
"In troubled times, when our society needs to keep its bearings, I don't think that it is necessary to blur the image of this essential institution that is marriage," Sarkozy told a newspaper. While there may be good parents who are homosexual, "they do not lead me to think that it is necessary to inscribe in law a new definition of family."
In Russia, St. Petersburg became the latest city to pass legislation protecting schoolchildren by barring public actions that promote homosexuality, lesbianism, bisexuality, transgenderism and pedophilia to minors.
Vitaly Milonov, who initiated the measure, explained, "The bill doesn't touch upon the human rights of the LGBT community. It deals purely with the direct propaganda among minors. Such propaganda is banned on the federal level and we as a regional body are only imposing sanctions. We are only talking about propaganda as this information about sexual deviations affects our children."
Orthodox Christian leaders asked lawmakers to bar the dissemination of "gay propaganda" among minors explaining, "We do not collect signatures in order to [harm]them. If they want to be like this, let them live." A regional governor said the ban would "serve for the good of public morals."
The bill describes homosexual/transsexual propaganda as "able to harm the health, moral and spiritual development of minors, including [forming]misconceptions about the social equivalence of traditional and nontraditional marriage. " Also illegal are actions or information that would normalize "intimate relationships between adults and minors."
The U.S. and the UK criticized the bill when it was introduced last November. The Russian response was to increase the fines to ten times higher than before the U.S and the U.K. intervened.  A Russian Foreign Ministry Commissioner defended the legislation, noting that it is designed to protect children.
Homosexual/transsexual activists plan to complain to the United Nations Human Rights Committee and the European Court of Human Rights (ECHR). Human Rights Watch Europe called the bill a "blatant attack on freedom of expression."
Last week the ECHR convicted four people in Sweden of "hate speech" for distributing literature prodding high school students to question homosexual/transsexual propaganda taught in schools. The Court said the leaflets were offensive to homosexuals and thus not protected by the freedom of expression guaranteed in the European Convention of Human Rights.
A bill in Tennessee would limit instruction in elementary or middle school to "age-appropriate natural human reproduction science."  The sponsor explained, "homosexuals don't naturally reproduce."