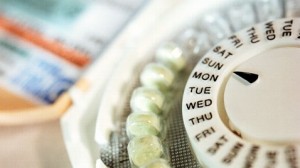 Beer companies want gay pride on display at St. Patrick's Day Parades. Coca-Cola wants to save polar bears. Hobby Lobby Stores wants to protect unborn children.
While each is exercising corporate social conscience, the one motivated by religious beliefs may be fined $1.3 million per day. President Obama's contraception mandate, a provision in his health insurance law, requires businesses cover abortion-inducing drugs – regardless of religious beliefs. Hobby Lobby, arts and crafts stores owned by Christians, declines to pay for abortions. According to legal scholars, international law is on Hobby Lobby's side.
This week Hobby Lobby's case will be argued in the U.S. Supreme Court, along with Conestoga Wood Specialties whose Mennonite owners say it would be "sinful and immoral" to pay for abortion drugs. They face fines of $95,000 per day.
Freedom of religion is "vital" not just to individuals but to non-profit and for-profit entities, according to legal scholars who filed a brief in the Supreme Court on behalf of nine universities and 27 experts. International law protects both the collective religious rights and the public dimension of religious freedom.
The scholars point to the Universal Declaration of Human Rights and the UN treaty on civil and political rights, which the United States has ratified.
Nothing requires individuals to "sacrifice" their human rights upon entering the market, so the federal government cannot afflict businesses that exercise their religious beliefs, explained the experts. The collective exercise of religious freedom often means that believers have to use modern corporate forms to express their religious belief.
Businesses should be free to exercise their corporate conscience according to religious beliefs on par with ethical grounds like environmental responsibility, social justice and other causes.
The Obama administration's position that business owners' beliefs cannot be imputed to their corporation "makes no sense," say the experts. "How else could a corporation get its values and priorities, if not from its owners and managers?" they ask.
The Obama administration is arguing that corporations should not be concerned with moral and ethical questions but only with profit.
The scholars' brief gives examples of foreign countries that recognize religious freedom for businesses and non-profits alike, as well as international and regional bodies that acknowledge the religious freedom and corporate conscience of businesses.
The worldwide trend is in favor of recognizing the ethical dimension of business activities, the brief documents. The UN Global Compact goes as far as stating that international norms mandate that businesses consider human rights issues. Reporting on corporate social responsibility has become standard practice among corporations.
This tradition of corporate social responsibility has solid roots in U.S. history.
The brief describes a New Jersey Supreme Court decision that explains how businesses have "assumed" the obligations of good citizenship following the transfer of wealth from individuals to corporations.
Another example of U.S. law recognizing corporate conscience is that corporations are allowed to deduct charitable contributions.
The U.S. Supreme Court will hear oral arguments today, March 25, on whether the penalty imposed on businesses that do not comply with the contraceptive mandate run afoul of federal protections of religious freedom.