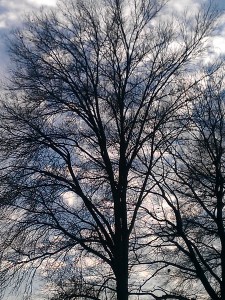 If you are reading this in the morning, good morning to you.
Today you could die. There are millions of people who woke with you this morning and of this vast number, some will be dead by this evening. Some are expected — and are expecting —  to die. Some are in dangerous circumstances where death lurks. But many are just like you.  They do not expect to die today. They have plans.  They have short-range and long-range goals. They have appointments on their calendars — places to go and people to meet. They will die anyway. You could be among them.
You could.
And you could also go to hell. Each new day confronts you with the most radical possibility of the reality of your free will: that you depart this life in a state of rebellion against God and enter eternity apart from Him. You should dread this from the depth of your being.
If it is midday when you read this, greetings. I hope you are having a good day. A good day would be one where you are fully conscious of the fact that already today many people who woke with you this morning have died today. Most have done so unexpectedly, by means of what we are pleased to call "accidental deaths", some we even categorize as "freak accidents".  These were all people who did not expect to die today.  It was not on their agendas.  They had not penciled "lunch date with death" in on their wall calendars nor had they created Outlook appointments for entering eternity today.
But they are still dead. Word of their demise is only just now beginning to circulate among their stunned family and friends, some of whose thoughts instantly turn to the fervent hope that their beloved deceased were ready to meet God and some of whom feel tendrils of fear creep around their heart that that might not be the case. They pray.  They take things very seriously.
If you are reading this in the evening, good evening. I hope your day has been pleasant so far because the night is young, yet. You still could die on this date.  Thousands of people who woke with you this morning have already passed into eternity. Not a moment of this day has not claimed lives. Admittedly though, your odds of dying on this date have grown slimmer as the day wanes.
But tomorrow is another day.
And you could, you know, still die this night. You could. Some people who go to bed as you do this night shall not see the morning. When it comes to dying, the saying is often true, "You just never know."
Be sober. Accept reality. This is serious.
Go to confession.