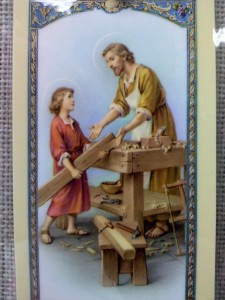 In 1955, in order to insert a Christian dimension into the May Day festivities then almost monopolized by Marxists, Pope Pius XII made May 1st an annual Church celebration, the feast of St. Joseph the Worker. On that occasion the Pope noted that as labor strives to improve wages and working conditions….
the worker comes up against a certain structure which, so far from being
in conformity with the nature of things, is opposed to God's order and to
the purpose He has assigned to this world's goods.