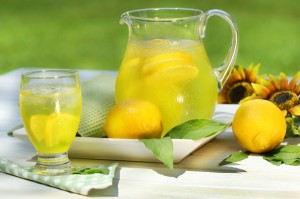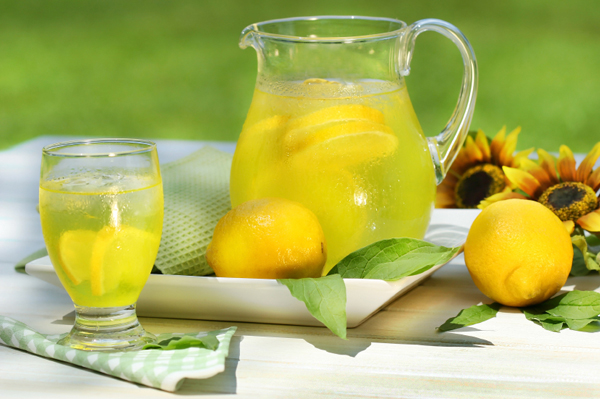 Finding the right balance for a refreshing summer vacation for your kids
Summer with kids is like lemonade.  It's all about balance.
Too much sugar?   Not enough lemon?  It's ruined.  But when properly balanced, it's a lovely beverage of sweet and sour contrasts and it's special.  That's how a kid's summer should be, special.
The problem with summer is it can be b-o-r-i-n-g boring, or it can be so jam-packed with every wonderful summer activity, that it is an exhausting blur.  Either way, we aren't ready for a productive year of learning once schools resume.
I find that without some structure or diversion, kids do ultimately fall into fighting, making a mess, or nagging you with a never-ending status report of how bored they are.
Here are my guidelines for keeping summer balanced.  I will fully admit that some of these are being created as we speak and are not yet fully practiced in my home.  In fact, some have been written in response to the failure of some of our choices.  Summer isn't over!  If your lemonade is too sweet, don't throw out what's left in the pitcher, squeeze another lemon!
Detox – One of the beautiful things about summer is the idea of having nothing to do.  Generally, this will begin with a few days of sitting around watching TV.  And, yes, I let them do that for a week or so after school ends.  The thing is, if your children aren't accustomed to watching excessive amounts of TV and it hasn't become a forbidden fruit, they get tired of it and start to look for more creative and constructive things to do.  Soon, free time will include more time for introspection, prayer, and pretend play.  Classical music in the environment encourages constructive play and discourages the need for electronics.
Experiment – When choosing some summer camp options, we choose a combination of an opportunity to intensely focus on an activity they currently pursue, like Tae Kwon Do, and to explore a new activity, like Lacrosse.  A good one week ice-skating camp gave my daughter enough skills to enjoy doing a few tricks when skating recreationally during the winter although she had no ambition as a figure skater.
Break it up – Avoid back-to-back camp sessions.   Allot for weeks off so kids can have lazy summer time.  A day trip to a park, shrine, or museum may be all some weeks need to keep things interesting.  If art supplies, Legos, pretend play items, sports equipment, and nature are available, kids will use them!  Plan for some recovery days after a family vacation before jumping into more classes.  This can be hard if you need childcare options in the summer, but if your child is in a highly structured active environment for most of the summer, make your vacation and weekend more relaxing and unstructured to add balance.  A week at the beach may suit your needs better than a Colonial Williamsburg experience.
Practice skills – Most children lose more than 2 months of knowledge over the summer.  Keep skills sharp while having fun.  Cook your way through math and consider computer game drills like Timez Attack (http://www.bigbrainz.com).  Join your library summer reading program.  Invest in some kids magazine subscriptions:  Kids Discover, National Geographic Kids, Highlights, and my new favorite, St. Mary's Messenger (http://stmarysmessenger.com).  Instrument and voice lessons should most definitely continue through the summer.  This is a chance for extra practice time!  For us homeschoolers, it is easy to continue pared-down daily lessons or assignments, but be sure some full-fledged breaks, too!
Work – Chores should continue and maybe even increase during the summer.  Work brings balance to a child's life with exercise and productivity.  Teens are experiencing their first real jobs and tweens can prepare for this milestone with simple entrepreneurial endeavors as mothers' helpers, pet-care providers, and yard-work assistants.  Older children can volunteer at the parish Vacation Bible School or other camps for littler ones.  Even younger children can learn to do yard work, clean bathrooms and kitchens properly, and keep a garden as a summer project.
Prayer – Summer schedules may open up your day for weekday Mass.  Some parishes offer them at noon.  Also, investigate Adoration Chapels in your area and start a new tradition.  You don't need to visit for long with young children.  Mother Teresa used to say that every moment before the Blessed Sacrament makes us more beautiful for Heaven.  Consider it a spiritual spa treatment, perhaps followed up with a trip to the ice cream shop for some positive reinforcement?
What have you learned this summer?  Do you need more or less structure in your summer plans?  How do you find balance?