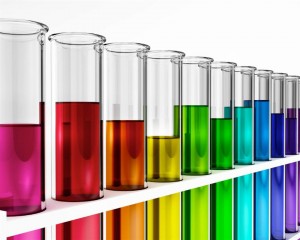 Woe to any scientist with an interest in objectively researching and reporting on "LGBT"-related issues. If your findings fail the left's socio-political "butterflies-and-rainbows" litmus test, the "progressive" establishment will try to destroy you – guaranteed. Thus, on these matters, honest scientific inquiry will require courage.
Kansas State University, July 2010: Family Studies professor Dr. Walter Schumm releases the most comprehensive study to date on the effects of homosexual "parenting." Published in the Journal of Biosocial Science, the study determined, among other things:
Children raised in "gay" households are up to 12 times more likely to self-identify as "gay";
Of those in their 20s – presumably after they'd been able to work out any adolescent confusion or experimentation – 58 percent of the children of lesbians called themselves "gay," and 33 percent of the children of "gay" men called themselves "gay." (Contrast these rates with current studies indicating that around 3 percent of the general population is homosexual.)
Just before the research was released, AOL News reported, "Schumm says it shouldn't have taken until 2010 to do the meta-analysis. Too often his colleagues impose 'liberal or progressive political interpretations' on their studies, which inhibit further inquiry. 'It's kind of sad,'" he said.
Sad, yes, but it's also by design. "I just want to know the truth about something," he confessed. Unfortunately, there are many with an extreme socio-political agenda who depend entirely upon suppressing the truth.
"As if expecting a political backlash himself," reported AOL, "Schumm concludes his study with a quote from philosopher Arthur Schopenhauer. 'All truth passes through three stages: First it is ridiculed. Second, it is violently opposed. Third, it is accepted as being self-evident.'"
Indeed, left-wing backlash was both swift and fierce. Schumm was instantly decried as a "quack," a "conservative plant" and a "fraud." Over the past two years, both Schumm and his study have passed through all three of Schopenhauer's fiery stages, only to emerge unsinged.
But the damage to honest inquiry was already done. The message to anyone else who might conduct such a study was clear: If you dare release research on homosexuality and we don't like your findings, we're coming for you.
Not everyone got the message.
University of Texas-Austin, June 2012: Dr. Mark Regnerus leads a team of researchers on another peer-reviewed homosexual "parenting" study labeled: "How different are the adult children of parents who have same-sex relationships? Findings from the New Family Structures Study."
The study was published in the journal Social Science Research. Its website FAQ page summarizes the findings: "[T]he data show rather clearly that children raised by gay or lesbian parents on average are at a significant disadvantage when compared to children raised by the intact family of their married, biological mother and father."
Focus on the Family's Citizenlink distills the research: "According to [Regnerus'] findings, children raised by homosexual parents are more likely than those raised by married heterosexual parents to suffer from poor impulse control, depression and suicidal thoughts, require mental health therapy; identify themselves as homosexual; choose cohabitation; be unfaithful to partners; contract sexually transmitted diseases; be sexually molested; have lower income levels; drink to get drunk; and smoke tobacco and marijuana."
Again, you could've set your watch to the liberal response. They went ballistic.
Notorious homosexual activist Scott Rosensweig (aka, Scott Rose. Warning: link to Rosenweig's extremist history is profane and offensive) filed a formal complaint, demanding that the University of Texas both investigate and, ultimately, fire Dr. Regnerus for his findings.
A gaggle of homosexualist academics and liberal activists pounced, bewailing the study as "homophobic" and "methodologically flawed." Darren E. Sherkat, a professor of sociology at Southern Illinois University at Carbondale, conducted an "audit" of the already peer-reviewed study and arrived at the unassailable, scholarly and poignantly worded conclusion: "It's bulls–t."
Except that it wasn't.
On Wednesday, the University of Texas — no bastion of conservatism — released a highly-anticipated report on its findings, summarily dismissing Rosensweig, Sherkat and the dozens of "progressive" critics who couldn't stomach the study's game-changing implications. This painstaking inquiry was spearheaded by an independent consultant who formerly ran the Office of Research Integrity at the U.S. Department of Health and Human Services.
Noted UT-Austin: "As with much university research, Regnerus' New Family Structures Study touches on a controversial and highly personal issue that is currently being debated by society at large. The university expects the scholarly community will continue to evaluate and report on the findings of the Regnerus article and supports such discussion."
Still, observed the report, the research was properly conducted and "no formal investigation is warranted into the allegations of scientific misconduct lodged against associate professor Mark Regnerus."
Experience of the millennia, indeed child-like common sense, frequently informs reality. Children are best served — vastly so — when raised by a mother and father.
Although there are sometimes unavoidable circumstances that short-circuit the mom-dad gold standard (single parenthood, etc.), this undeniable truth, to borrow from Schopenhauer, has, heretofore, been "accepted as being self-evident."
So why on earth would we intentionally and selfishly sabotage it?
While we don't necessarily need studies to reaffirm that which is so obvious, it is helpful to find a fast-growing body of research available to refute the "new-normal-modern-family" propaganda that sits tendentiously atop today's moral-relativist house of cards.
Still, those who seek to deconstruct legitimate marriage and the natural family will always endeavor to suppress honest inquiry. They must.
Even so, whether liberal or conservative, "gay" or straight, the scientific community should be allowed to pursue truth in an environment that holds objective scientific inquiry sacrosanct. They should be free to follow the evidence wheresoever it may lead, even when such ends prove unfashionable.
But alas, the lie shall forevermore seek to imprison truth. So it was in a world once flat; and so it remains in a world with throwaway parents.
But take heart. In the end, truth does prevail. For it is the promise of Truth Himself: "If you hold to my teaching, you are really my disciples. Then you will know the truth, and the truth will set you free." (John 8:30-32)