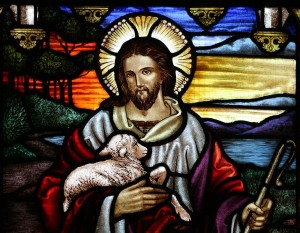 Did that which is good then bring death to me? By no means! It was sin, working death in me through what is good, in order that sin might be shown to be sin, and through the commandment might become sinful beyond measure. We know that the law is spiritual; but I am carnal, sold under sin. I do not understand my own actions. For I do not do what I want, but I do the very thing I hate. Now if I do what I do not want, I agree that the law is good. So then it is no longer I that do it, but sin which dwells within me. For I know that nothing good dwells within me, that is, in my flesh. I can will what is right but I cannot do it. For I do not do the good I want, but the evil I do not want is what I do — Rom 7:13-20.
St. Paul, in his letter to the Romans, provides us with a close and personal view of the conflict of good versus evil. This universal battle resonates deeply within St. Paul as he stresses the good he should do and the evil he should avoid – yet still feels drawn to the evil while knowing that it is not good.
All of us can relate to this example due to our own concupiscence. There is not a day that goes by during which we do not experience an interior conflict with inclinations to verbal or physical action that will affect us and those around us. The desire to lead a holy Catholic life is precisely why the Word became flesh, to help us become partakers of the Divine nature (CCC 459). This means that part of our identity is found is embracing the Paschal Mystery of Jesus' life, death, Resurrection, and Ascension into Heaven as a means to engage our interior conflict of good versus evil.
Every New Year presents a challenge of wanting to rid ourselves of those habits that end up being battles of good versus evil.  We desire not to entangle ourselves with those habits that would impede our walk with Christ. Here is where the Penitential Rite comes in. When you analyze the contents of the Penitential Rite, its order and structure serves a unique purpose; to properly prepare ourselves morally to encounter Christ in the Mass. However, when you really see the gift of the Penitential Rite, it becomes a means to reconfigure our souls to Christ in a deeper way.
The Penitential Rite and New Year's Resolutions
So, how would one use the Penitential Rite in light of keeping New Year's resolutions?   Let's take a look.
I confess to almighty God and to you my brothers and sisters that I have greatly sinned:
The first petition asks us to direct our attention toward God first and then to the community acknowledging our sins, in this case, the sins we grappled with past year – and which we are resolving to overcome this year. Due to the prevailing wind of concupiscence ever present in our everyday lives, it is important to make every effort to direct our actions in a Christ-centered matter. When God is placed first in our everyday lives, then we see the clarity of our sinful ways causing us to admit that our "bad habits" and "mistakes" are really sins — and do something about them.
In my thoughts and in my words, in what I have done and in what I have failed to do:
The next petition squarely asks us to consider those thoughts and words that have led us away from Christ and His love.  You can reflect over the past year in what particular areas you have been driven away from Christ. It gets to the heart of the matter on how we have failed to live a moral Christian life and the hope to not commit these sins again.
Through my fault, through my fault, through my most grievous fault:
We are called to acknowledge our own faults i.e. sinful ways. In other words we freely admit the wrongs we have done in the past and admit to what these sinful acts really are. The striking of the breast every time we say "through my fault" serves as a public declaration of our sinful ways and the need for reconciliation and repentance. Keep in mind that the Penitential Rites purpose is to prepare the faithful in the Mass to receive Christ in the Holy Eucharist in a properly disposed worthy manner. This particular petition calls the "penitent" i.e. each of "us" to be truly penitent leading to the sacrament of reconciliation.  
Therefore I ask Blessed Mary Ever Virgin, and all the angels and saints, and to you my brothers and sisters to pray for to the Lord our God.
Prayer is always essential in any situation. When particular sinful habits are literally leaving you debilitated then you ask for help. In this case you call upon our Blessed Mother and the choir of Angels and Saints to pray and intercede on your behalf and help you press on in your walk with Christ.  Our journey is not an isolated one, instead it is one filled with God's desire to see our journey through to Him in Heaven. Millions are rooting for us to make it to the finish line.
I hope this practical way of using the Penitential rite will serve you well in this New Year. St. Paul, in his second letter to the Corinthians reminds us:
"Such is the confidence we have through Christ toward God. Not that we are sufficient of ourselves to claim anything as coming from us; our sufficiency is from God who has qualified us to be ministers of a new covenant . . ." 2 Cor 3: 4-5. Be confident and make use of the Penitential Rite to make progress in your battle against sin this year.