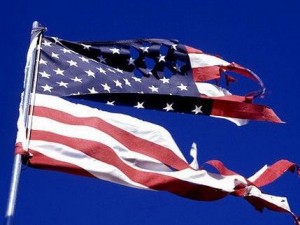 Amidst a plethora of sensational news reports elbowing each other to seize first place in America's national consciousness, there is a story that has lurked beneath media radar that teaches us much more about the status of our country than school shootings, Russian bombings in Syria, Iranian perfidy, Hillary Clinton's makeover attempts, and Republican candidates' daily presidential gymnastics. It concerns an event that took place in Afghanistan in 2011, when a group of Green Berets, which included Captain Danny Quinn and Sergeant First Class Charles Martland, were faced with reprehensible acts that pitted them against some local officials in a classic episode involving a clash of civilizations.
It seems that Quinn and Martland were apprised of a situation involving an Afghan mother who was severely thrashed by an Afghan soldier who had kidnapped her son, chained him to a bed, and was repeatedly raping the helpless child whenever he felt the inclination. Quinn and Martland confronted the Afghan commander, who then laughed in their face, said that "it was only a boy," and that Americans should find better ways to use their time.
But these Green Beret heroes wouldn't stand for that. Martland proclaimed that they morally could not tolerate Afghan soldiers committing atrocities against their own people in the presence of U.S. forces, and the two men made their point clear by body-slamming the soldier and kicking him off the post. Whereupon the American soldiers "were reprimanded because they were told it wasn't their place to intervene and they should properly observe Afghanistan's cultural and relationship practices," according to Representative Duncan Hunter (R-CA), a Marine Corps veteran who served in Iraq and Afghanistan and has taken up their case against the Army's outrageous decision. In fact, although Quinn has since left the military, Martland is currently fighting to keep his position before he is discharged, effective November 1.
Without question, these American soldiers represent the best that our country has to offer, sterling exemplars of moral rectitude and courage. However, they are currently facing an enemy that is arguably more insidious than anything they have faced so far on the battlefield. What enemy is that? It is the reigning multiculturalist ideology, a witch's brew of moral relativism that over the past two generations has morally castrated Western civilization by expunging efforts to make principled judgments defending our values. At best, multiculturalists believe in nothing in particular. And as the West's enemies know, something always beats nothing, and it doesn't matter how reprehensible that something is. In short, multiculturalism represents the suicide of Western civilization.
Indeed, westerners could learn much from the approach taken by Sir Charles James Napier, a general in the British Army who was a Commander-in-Chief in India during the 19th century. When confronted by Hindu priests whose custom was to burn alive widows on the funeral pyres of their husbands, he is reported to have said: "Be it so. This burning of widows is your custom; prepare the funeral pile. But my nation has also a custom. When men burn women alive we hang them, and confiscate all their property. My carpenters shall therefore erect gibbets on which to hang all concerned when the widow is consumed. Let us all act according to national customs."
Wait a minute! you might say. Doesn't this represent that terrible era when Western nations considered themselves morally superior to everyone else? We now all agree how repulsive that was! Well, as a matter of fact, General Napier did live during that era, yes. With regard to claims of Western moral superiority, however, we might have asked the opinion of widows faced with immolation. Or, better yet, ask the boy whom that Afghan commander continuously raped what he thinks of that "custom."
In fact, our judgments should be based on the values that have defined our civilization for the past two millennia, and not airily dismissed on the grounds of multicultural moral relativism. That means that Martland should be applauded and not condemned for refusing to "respect" a barbarous cultural practice, to which multiculturalism, which dominates nearly every aspect of Western life, can find no objection. This is why it represents the death knell of our civilization, from within and not from without, as presciently noted by another famous 19th century figure, Abraham Lincoln. "If destruction be our lot," he noted in his 1838 Lyceum Address, "we must ourselves be its author and finisher. As a nation of freemen, we must live through all time, or die by suicide."