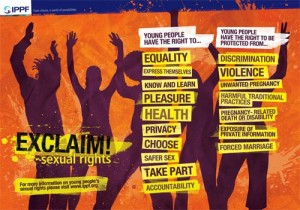 Late-night fatigue dogged UN delegates last Friday as abortion advocates had overstayed their welcome. A resolution on migration stalled all week and no one even cheered when it finally passed.
Proponents of abortion and sexual rights stifled debate at this year's Commission on Population and Development, known as CPD46. While the commission addressed something as mundane as "new trends in migration," unexpected attention to abortion led to neglect of the most basic needs of migrants.
The commission last adopted a resolution on migration 2006. That resolutions did not mention sexual and reproductive health and rights, widely considered peripheral issues in migration talks. But wealthy countries that spend billions of dollars each year to reduce fertility in developing countries ensured that oversight was not repeated this year.
On Friday night, developing nations complained that abortion and sexual rights distracted the commission from the basic needs of migrants.. UN consensus on sexual matters is well established, and has not changed since a landmark conference in Cairo 1994 that declined to recognize an international right to abortion and homosexual rights. Some countries try to re-open talks on those issues at every opportunity, and UN delegates are experiencing considerable fatigue.
An early draft of the resolution contained more than forty mentions of sexual and reproductive health, sexual orientation, or reproductive rights. Food, health, education and other basic needs each appeared no more than once or twice. Some delegates wanted sexual and reproductive health to be mentioned alongside human rights in the first paragraphs of the resolution. They did not succeed.
The Philippine diplomat who was leading the negotiations tried to inject a bit of sanity:  "We don't want migrants to think that their only/most important right is to sexual and reproductive health." But Argentine diplomats accused him of acting with bias, and the Philippine diplomat handed negotiations to the Moldovan chair of the commission.
When negotiations still faltered, the Moldovan produced a compromise draft. "No one is going to be happy," he cautioned delegates. His statement proved prophetic but not before a dramatic power outage at UN headquarters as delegates waited for the draft.
The Cairo consensus emerged once again. But the chair's resolution preserved what some countries called an imbalanced focus.
The G77, the largest voting bloc at the UN with 127 countries, and the Arab Group complained about a remaining focus on sexual health and rights. The African Group, led by Nigeria and negotiating without the liberal Republic of South Africa, was not happy that so little attention had been paid to basic rights.
The Nigerian ambassador reportedly received a not-so-veiled threat from International Planned Parenthood Federation over the African Group's position at this year's migration debate.. Poland, Malta, Hungary, Chile, Costa Rica and Honduras repeated their often-stated reservations that any language about sexual and reproductive health is not an implied endorsement of abortion.
Most countries are not willing to recognize abortion and homosexual conduct as "human rights." They repeated as much a month ago during the UN Commission on the Status of Women. But the United States and some European nations have made these issues high priorities in their foreign policy, which means delegates from developing countries must repeat themselves multiple times.
Last week's clash took place as much on twitter as in the negotiating room. Several pro-life organizations were active on twitter feeds countering the conventional wisdom of the UN and other population-control advocates that condoms will solve the problems of the world's peoples.