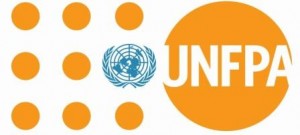 As countries negotiate new UN development goals, the Secretary General is lending his clout to a controversial UN agency as it struggles to stay relevant in a fast paced world.
Development policies should "give priority to reproductive health and reproductive rights," Ban Ki-moon said at a press briefing last week. Reproductive rights are the main focus of the UN Population Fund — an agency embroiled in abortion politics known by the acronym UNFPA.
Ban spoke at the launch of a UNFPA report on the progress in implementing the 1994 Cairo Programme of Action, a UN initiative that linked sexual and reproductive health to development.
Sexual and reproductive health is a fundamental human right, Ban Ki-moon said as he lauded the Cairo agreement.
But another UN official unwillingly exposed the continuing controversy surrounding sexual and reproductive health.
When asked if the Obama contraception mandate is a good application of the Cairo policies, Babatunde Osotimehin balked. The mandate requires employers to include contraception, sterilization and abortifacients in employee insurance plans. Multiple cases are pending in U.S. courts challenging the mandate as a violation of religious freedom.
Osotimehin refused to answer, saying he had to be "cautious" and skirted questions that alluded to abortion as one of the Cairo policies.
The Cairo policies stand in stark contrast to the Millennium Development Goals, which shunned controversies about reproductive health in favor of an emphasis on maternal health. Sexual and reproductive health eventually became a part of the development goals, but only as a minor component.
UNFPA and groups that promote abortion and contraception benefitted from the resources that flowed to the Cairo policies. The more recent emphasis on maternal health threatens their hegemony over development aid for women's health.
Developing countries are for the most part socially conservative, and dislike the UNFPA's emphasis on sexual autonomy. They want economic development to be a focus of the new UN development goals.
UNFPA's new report makes a pitch to retain policies that advance the Cairo agenda, yet makes claims that have been discredited. Above all, it insists on development policies that prioritize contraception and abortion.
It highlights alleged links between increased use of family planning and reduced maternal mortality even though family planning merely reduces overall pregnancies, without doing anything to address the causes of deaths during childbirth, such as poor health infrastructure.
Similarly, the report recommends making abortion legal to reduce maternal mortality when no evidence exists of a link between the two. Ireland, Chile and Sri Lanka outlaw abortion and are global and regional leaders in preventing maternal mortality.
Osotimehin repeated the oft-quoted adage that 220 million women have an "unmet need" for contraception. But only about 8% of those women lack access to contraception.
The UN Population Fund (UNFPA) was created to reduce the population of poor countries in 1967. It is funded by wealthy governments and foundations that believe the world is overpopulated.
UNFPA identifies population growth as problematic even as countries suffer from aging and declining populations. Demographers warn that poor countries will never become rich in time to take care of their elderly populations.
Whether or not UNFPA secures a position in the post-2015 development agenda, the Cairo policies will endure thanks to generous funding of Nordic and Western countries and benefactors like Bill Gates and George Soros.