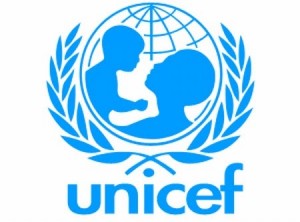 UNICEF says that nations are bound by international law to recognize the right of children to sexually-related information and services without parental knowledge.
UNICEF's latest annual report revealed that it interprets two UN human rights treaties–on disabilities and children's rights–to include a child's right "to confidential sexual and reproductive health information and services during adolescence and into early adulthood." UNICEF defines adolescence as 10 to 19 years of age.
Neither treaty mentions such a right, but in 2009 the committee that monitors the Children's treaty began interpreting it such that children must have access "without parental consent" to "reproductive health education or services," a term often used by UN staff to include abortion. In 2010 the Vatican upbraided the committee that monitors the treaty for misinterpreting it.
The circumvention of parents on sexual matters is in sharp contrast with the rest of the report that emphasizes the primary role of the family in protecting disabled children. It recommends removing children from institutions which it says are "poor substitutes for a nurturing home life," and calls for an immediate moratorium on new admissions and promotion of services to support family-based care.
Only in the family do the youngest disabled children receive the "love, sensory stimulation, health care and social inclusion" that prevent significant social and economic implications, the report says. It recommends subsidies to offset the high cost of raising a disabled child, such as cash grants that "respect the decision making rights of parents and children." It notes the "pivotal role" of parents' organizations in making sure that children with disabilities are "valued, cherished and supported" by their families and communities.
While the report censures nations that have not ratified the two treaties, it admits that international law is "not enough" to help the disabled child, and the bulk of the report supports its main finding–that basic health care and nutrition are the best way to prevent disabilities.
More than one million children under age 5 died in 2008 from pneumonia, diarrhea and the flu, while 165 million more remain stunted or chronically malnourished and more than 100 million are underweight.
Between 250,000 and 500,000 children are at risk of becoming blind each year from vitamin A deficiency, preventable by a treatment costing just a few cents per child, it says.
One of the most prevalent causes of disability in the world is preventable anemia, afflicting about 42 percent of pregnant women and more than half of preschool-aged children in developing countries.
Malnutrition in lactating mothers puts infants at higher risk of diseases that cause disabilities, as do barriers to clean water and sanitation which cause children to avoid school, and to eat and drink less to avoid asking for assistance in accessing facilities.
UNICEF's former mission of promoting child survival allowed the agency to prioritize such issues, but when it adopted a rights-based approach in 1986, it effectively had to emphasize equally all of the rights contained in the Children's convention as well as the Women's convention. The switch has caused controversy in the past, such as when UNICEF joined other UN agencies in 2006 to urge Nicaragua's legislature to keep abortion legal.