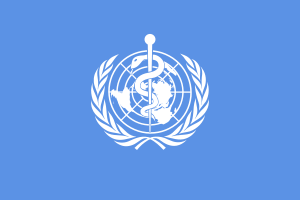 By authorizing the use of a single drug, the World Health Organization has simultaneously raised hopes for saving thousands of mothers' lives and raised fears that the drug will also be used to kill perhaps millions of unborn children. Misoprostol is used to help stop bleeding during delivery, the main cause of maternal deaths, but it can also be used to induce at-home abortions, which are very dangerous, particularly in rural areas that lack primary or emergency medical care.
 
The fears are grounded in the fact that WHO approved use of the drug by unskilled personnel and that both WHO and Gynuity Health Projects, the organization which sought the drug's approval, advocate the use of misoprostol for abortion outside the hospital setting.
WHO says its "work over the past three decades has contributed significantly to the emergence and wide acceptance of the current recommended regime" of medical abortion, according to one of its recent reports. WHO has trained midwives throughout the developing world to perform abortions in order to eliminate the need for physicians, the report says. In Vietnam alone, the trials included 1,734 women, and its misoprostol-induced abortions are conduced up to 63 days, WHO says.
Gynuity is working to mainstream the use of misoprostol for self-induced abortions. According to a 2009 Gynuity report, the organization works at the community level to cast self-induced abortion in a positive light, and to "oppose legislation introduced at the state or federal level that furthers the concept of fetal personhood."
The WHO's decision is similar to Federal Drug Administration approval in the U.S., ensuring that the drug is legitimized for use without a doctor and that it will be stocked in pharmacies all over the world.
Another concern is that use of misoprostol causes birth defects. Gynuity's own 2002 report shows that when misoprostol is used for abortion, the risk of birth defects increases, most commonly causing clubfoot, cranial nerve abnormalities, and absence of the fingers.
When used to reduce post-partum hemorrhaging, pro-life physician Joe DeCook says misoprostol is a "wonder drug" since it does not have to be refrigerated or injected in non-sterile, rural environments. "But it's like morphine. It can be used for good or for evil."
Other physicians are even more skeptical. Maternal Life International (MLI) advised the WHO that approving the drug outside the hospital setting sets a double standard. "Women in resource limited settings are expected to give birth with unskilled or semi-skilled birth attendants," MLI's Dr. George Mulcaire-Jones said, "This fact alone leads to higher maternal and infant mortality rates than those in developed countries" and gives women "the false assurance that their deliveries will be 'safe'."
A quarter of all medical abortions fail and require medical attention in a hospital setting, DeCook said, and after seven weeks, risks to the life of the mother increase dramatically. "They may be able to show a decrease in the number of maternal mortalities because they will decrease the number of deliveries by abortion," DeCook said, "but they will have no idea how many women will die in their wake."