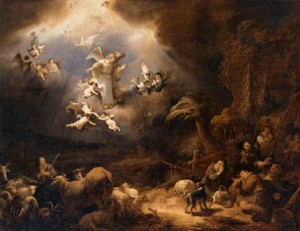 The calendar reads December 27th. Secular society has us fully ensconced in "after-Christmas" sales and is already prepared to move us along to Valentine's Day. And yet we Catholics know that in terms of the liturgical season of Christmas, we're just getting started.
Some of you may fall prey to the "after Christmas blues" that seem to hit in these days after the big holiday. We've spent so much time planning, preparing, cooking and making the past week special for our loved ones that when it finally comes, and then goes by so quickly, we may be left feeling exhausted and depressed. If you find yourself in this semi-sad mode, try a few of these simple suggestions to rekindle the Christmas spirit in your heart:
Do you find this "after-Christmas" period difficult or emotional, or are you simply just "getting into the groove" of the holidays? I'd love to hear from you in the comments!