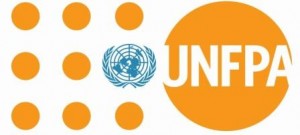 In a rare case of backroom pressure spilling onto the floor of a UN meeting, a delegate from the Pacific island of Nauru angrily scolded the UN Population Fund for "harassing" their government and "maligning" their UN delegation.
"Does UNFPA think they can do this because Nauru is the smallest member state?"
Dr. Babatunde Osotimehin answered in kind at the close of the 48th session of the UN Commission on Population and Development last Friday. The head of the UN Population Fund (UNFPA) with a $1 billion annual budget angrily accused countries that harbor concerns with sexual and reproductive health policies, or see them as gateways to sexual rights and abortion, of not being "tolerant."
After two weeks of negotiations the commission could not reach an agreement on how such policies should be integrated in a new UN development scheme, the main theme of this year's commission.
The Belgian Chair pulled the plug on a resolution rather than accommodate the remaining concerns with the compromise draft she prepared.
African and other delegations wanted to omit or qualify terms like "comprehensive sexuality education," and "sexual and reproductive health and reproductive rights" in the draft document—terms associated with social acceptance of homosexuality, sexual rights for children, and abortion.
Ambassador Usman Sarki of Nigeria delivered a biting message on behalf of the Africans. He criticized governments and activists that use UN development work to promote controversial social issues.
"We came to the meeting with an open mind," Sarki said, objecting that from the outset they had to deal with drafts "replete with controversial issues that have in the past not only proved difficult to deal with but are also extremely divisive in nature."
Sarki urged countries not to deviate from "universally agreed human rights"—a phrase that excludes homosexual rights and abortion which are not established in international law.
The resoluteness of the Africans was cemented by a recent UN report exposing the desire of donor countries to use the new development agenda to promote homosexuality and abortion.
Sarki also lamented attempts to manipulate negotiations by UN bureaucrats exerting influence on officials in capitols and at UN headquarters. UN negotiations should be "free from all undue influence, pressure, and coercion," he said.
African delegates privately complained about unprecedented pressure from UNFPA in their nations' capitals and in New York, especially to include "comprehensive education on human sexuality" (CSE) in the agreement, which promotes sexual activity to children as young as 5.
A delegate from El Salvador, who led the negotiations, was especially disappointed. He apportioned blame mostly on those who sought to "impose" their will in UN negotiations and called for respect for different positions. At the same time, he chided countries "holding other people back" on expanding the notions of sexual and reproductive health.
John Wilmoth, the chief UN demographer, said at the close of the meeting that he was "shell shocked."
Normally, countries with objections to one or a few terms will adopt a resolution but make reservations clarifying their position. This time, Africans wanted to delete and qualify the controversial terms.
Sarki explained that the failure to reach an agreement was not a failure at all, but a positive development. "Member states have resisted the imposition of unhelpful ideas and concepts on all the membership."