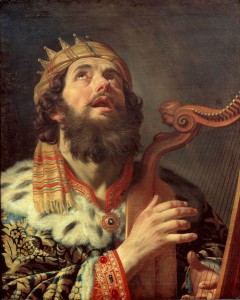 The arts are as important to education as math, science and language. In many ways the arts are a language capable of expressing the inexpressible human heart or the beauty of the world.
The arts can express the dignity and worth of man and glorify God; this is art in its highest form.
The arts can keep ideals alive, reclaim lost ideals, or develop new ideals within a culture that eventually permeate civilization (either for good or bad).
King David was a musician and poet. He sang:
"The Lord is my rock, my fortress, and my deliverer, my God, my rock, in whom I take refuge, my shield and the horn of my salvation, my stronghold and my refuge, my savior; you save me from violence. I call upon the Lord, who is worthy to be praised, and I am saved from my enemies." (2 Samuel 22.2-4)
King David's words of truth still come to us across the ages.
A great vehicle for evangelism can be the arts. The arts in their various forms reflect life, faith and the world. They can herald the best ideals for the culture to embrace — ideals like the innate value of every human life from conception to natural death and every state or stage between those two points.
The arts call bring into clearer focus the beauty of the world, reasons to live and let live. The arts can praise the God of it all.
The arts express what is, or can be.