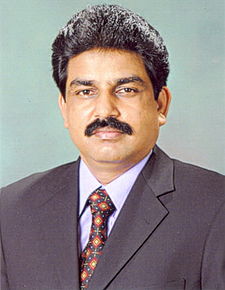 The Becket Fund grieves the assassination of Shahbaz Bhatti, Pakistan's Minister for Minorities Affairs, today. Mr. Bhatti was gunned down leaving his home on Wednesday morning in Islamabad. He was an outspoken critic of Pakistan's draconian blasphemy law, which prescribes death for offending Islam.
"The last time that Mr. Bhatti was in the offices of the Becket Fund, he said of his work, 'I am willing to die,'" recalled Eric Rassbach, litigation director at the Becket Fund. "He has paid the ultimate price for his courageous and principled position."
Mr. Bhatti's death, following the assassination in January of Salman Taseer, the former governor of Punjab who also called for repeal of the blasphemy law, deals another serious blow to Pakistan's efforts to quell religious extremism.
"Shahbaz Bhatti was a thoughtful, devoted, man who had a strategic vision for the kind of reform the country he loved needed to prosper. His death is a reminder of the extreme forces average Pakistani citizens must face to obtain their freedom," says Angela Wu, international law director at the Becket Fund. "Given the climate the blasphemy laws foster, and the death threats he spoke of, an assassination like this shouldn't come as a surprise, but it always does. It's devastating, not just for the minorities he represented as the only Christian on Pakistan's cabinet, but for all Pakistanis."
Bhatti's murder is further evidence of the role of the United Nations in fomenting religious turmoil in countries with blasphemy laws. Every year since 1999, the United Nations has passed the "defamation of religion" resolution, making speech considered "defamatory" to religion a violation of international law. The resolution provides cover and legitimacy to domestic blasphemy laws such as Pakistan's.
The Becket Fund has worked to fight the "defamation" resolution and domestic blasphemy laws around the world, producing scholarly articles on its legal implications, collaborating closely with UN delegates, and filing a brief in the landmark case challenging Indonesia's blasphemy law last April.
Blasphemy laws empower states against their citizens, protect ideas rather than individuals, and engender violence by condemning peaceful speech, the Becket Fund argues.
"Shahbaz Bhatti died suffering the reality of what blasphemy laws actually achieve — more violence. It's time the United Nations acknowledged that reality and put an end to this resolution," said Wu.