Beth Gantry, Liz, Elizabeth…the main character of Elizabeth: A Holy Land Pilgrimage (Bezalel Books, 2007) is many things to many people. What seems unclear in the opening pages of this debut novel from established non-fiction author Cheryl Dickow is how Elizabeth will be able to reconcile her roles as wife, mother and teacher with the woman she feels she has always wanted to become.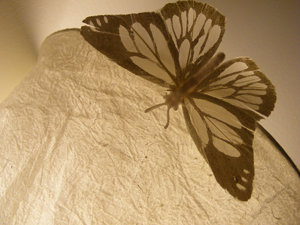 In the opening pages of this engrossing story, we meet Elizabeth and depart with her on the journey of a lifetime: her solo trip to Israel. She has dreamed of this pilgrimage for many years, but in the end it appears to be her discontent with her life that drives her to finally embark on her voyage. Beth has given her life to serving others and has come to feel only disappointment and resentment in return for her loving efforts. Her relationship with her husband Luke is strained to the point of near divorce. She feels a growing gulf between herself and her teenage children, the oldest of whom has flown the coop for college. Even her spiritual life seems dry and distant.
Beth looks at her journey to Israel as an opportunity to regain the life she feels she has missed out on in all of her efforts to care for others: "Her ache for what life hadn't yet held was becoming almost unbearable at times."  Leaving her children in the care of her very driven and increasingly distant husband, Beth throws herself into her travel. Her desire is not to have the typical tourist experience of the Holy Land. Rather, she arranges for apartment housing in hopes of truly experiencing the traditions of the Jewish people. After having spent years studying the Jewish culture, "Elizabeth wanted to know, up close and personal, what is was like to live as a 'chosen one'."
Elizabeth's logistical efforts are rewarded immediately when she meets the friendly neighbors at her Jerusalem accommodations. Meir and Ayala Goldfarb, along with their adult children David and Miriam, immediately embrace Elizabeth as a part of their family's Sabbath celebrations and she finds herself invited to dine and worship with them.
Just as the reader is joining Elizabeth in settling in to her wonderful scenario, unexpected tragedy strikes. Beth, at the urging of a very concerned Luke, contemplates cutting her trip short but eventually decides to remain in Jerusalem. The ensuing events draw her even more closely into the Jewish rituals and traditions she has longed to experience. Ultimately, through her wonderful relationship with the Goldfarb family, she meets Sipporah and Rachel, who will become her guides. Their tutelage is both historical and spiritual — embracing their companionship Elizabeth ultimately reconnects with her own personal spirituality. A fire is lit within her as she reconnects with God with a new intensity.
Interspersed throughout the accounts of Elizabeth's trip, we find Luke experiencing his own journey of sorts. As he steps in for the role his wife has played within the family, he begins to understand her perspective and his part in the damage that has occurred in their relationship. Like Beth, he finds himself longing for a deeper and more convicted connection with God. But has his marriage suffered too greatly to be repaired?  The closing chapters of this lovingly crafted novel bring a tender response to this dilemma.
Elizabeth: A Holy Land Pilgrimage is not the typical inspirational novel. Part travelogue, part history lesson, part Bible study, this book blends a wonderful story with empathetic characters. Author Cheryl Dickow's research and attention to detail are apparent in this smartly written tale. Dickow's strengths lie in both character development and in educating the reader without taking on an overly dogmatic tone. In reading this novel, I learned a tremendous amount about Jewish culture and its relevance to the roots of Christianity. The close connection I felt with several of the characters in this book, along with my admiration for the wisdom and spiritual reflections of author Cheryl Dickow, leave me hoping that we will be treated to a sequel to Elizabeth: A Holy Land Pilgrimage.
For more information visit Elizabeth: A Holy Land Pilgrimage  or by contacting cheryl@bezalelbooks.com.
(© 2011 Lisa Hendey)