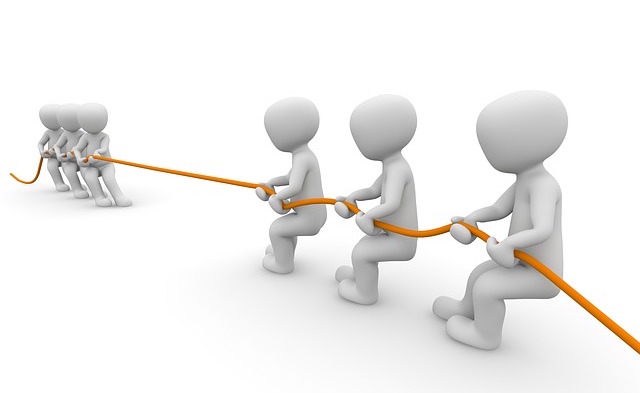 If you're bored with the culture wars, you are not alone. I often feel like Bill Murray's character in Goundhog Day. Instead of having I Got You Babe seared into my brain on a daily basis, I wake up every morning to news of another skirmish in the culture wars.
I read on Facebook that I need to either boycott business "X" or shop at business "Y" because of its owner's views as opposed to the quality of the company's products or services. I see on the news that someone else has joined the condemned souls sitting on the "wrong side of history." I hear on the radio that this could be the most important event in my lifetime and action must be taken immediately.
It is exhausting to say the least. It has also become boring. I referenced Groundhog Day above because it feels like we are trapped in an endless loop of listening to the same arguments over and over again. Rather than hoping to break new ground or actually persuade anyone, both sides seem content with bludgeoning each other into submission by ratcheting up the demagoguery.
Let me be clear about what I am saying. The fact that these debates have become boring does not mean that the underlying issues are unimportant.
I have firm convictions with regard to many of the issues in play and have no problem with passionately arguing for them. Instead, my boredom has arisen from how these issues are discussed.
On the cultural right, there is a tendency to appeal to a moral consensus that no longer exists in our modern society. This has come amidst political and cultural defeats that have left many conservatives believing that the country they once knew has been lost.
The response to these setbacks has often been one of scorn and resentment towards the broader society.   An "us vs. them" mentality has taken hold.
Of course, the cultural left has its own problems which are just as bad. Far too many members of the cultural left have taken up the phrase "the wrong side of history" in order to denounce their opponents at every turn. This phrase treats the term "history" as some sort of deity which we must appease with our positions on political and social issues. This has led many members of the cultural left to forego genuine debates on the issues and instead simply shout down their opponents.
The end result is a culture war in which both sides tend to hunker down within their own camps. To the extent that they engage, they simply talk past each other or rely on power politics in order to accomplish their goals. This has led to the endless loop of pointless arguments discussed above.
Fortunately, there is hope. While you may not see it on MSNBC or Fox News, there are public figures from both the left and right who are trying to work through these stalemates. This has been a breath of fresh air in the midst of my frustration with the current state of affairs.
On the cultural right, Yuval Levin is making the case that nostalgia for the past is failing twenty-first-century Americans. Specifically, the social cohesion and broadly shared values that existed immediately after World War II were an anomaly.
We are now returning to the American norm of fragmented economic, political and cultural institutions. He has directly taken on the notion that conservatives lost the culture. This idea implies that some other group now dominates the culture. Yet, this is not the case.
America is now home to many subcultures competing for influence. Instead, of simply trying to recapture their hold on big institutions, Levin suggests that cultural conservatives would be better off creating space for a thriving and appealing subculture, or network of subcultures. In other words, we need a revitalization of the middle layers of society—families and communities, schools and churches, charities and associations.
The cultural right would benefit from taking Levin's approach. Embracing an apocalyptic view of the moment hinders their ability to offer a positive case for the future.
Moreover, a group that remains in a constant state of crisis can hardly offer anything appealing to the broader culture. After all, who wants to board a sinking ship?
The cultural left would greatly benefit from introspection. United States Senator Cory Booker offers some great lessons in this regard in a recent interview with Ezra Klein. In the interview, Senator Booker discussed the spiritual dimension of politics.
Specifically, he told a story from his time as a community activist prior to becoming a senator.  He was participating in a ten day fast in order to bring attention to issues facing a local housing development. This was part of a larger feud between him and the local mayor. Yet, something had changed after the fast.
When the mayor finally visited the housing development, Senator Booker literally embraced him and felt genuine love for the man. The fast had freed him from his animosity. In turn, the mayor softened his position by putting away his prepared remarks and offering a more conciliatory message to the crowd that had formed around the protest site.
This experience had a significant impact on Senator Booker moving forward and throughout the interview he kept coming back to the power that prayer and fasting can have in resolving serious conflicts.
All should heed Senator Booker's call for fasting and prayer, regardless of where they fall on the political spectrum. It becomes harder to condemn others once a person has struggled in solitude with his or her own personal demons. Perhaps such practices would lead to a more humane response to our cultural conflicts and a willingness to take the time to understand the views of others.
Senator Cory Booker and Yuval Levin are very different men who disagree on many if not most issues. Yet, much can be learned from their recommendations for both engagement with the larger society and individual ideological opponents.
Levin recommends that we accept the fractured culture and adjust to its diverse array of competing worldviews by building attractive subcultures. Senator Booker focuses on a more personal approach to conflicts that encourages reflection through prayer and fasting.
Taken together, their approaches could help to break the endless loop of pointless debates gripping our culture. At the very least, these men have helped to break my boredom with the current state of affairs.