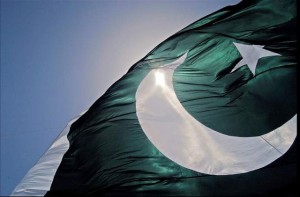 A few hours after the explosion Pakistan's Catholic bishops issued a statement condemning the murders which took place at All Saints Anglican Church this week (22nd September).In the statement Archbishop Joseph Coutts of Karachi, president of Pakistan Catholic Bishops' Conference, said: "The attacking of innocent men, women and children while praying in the church is a shameful act of cowardice."
Speaking to Aid to the Church in Need on Monday (23rd September), Bishop Sebastian Shaw, Apostolic Administrator of Lahore Archdiocese, said: "81 people were buried yesterday, some people are still in critical condition. This was very, very saddening." While according to official figures 81 people were killed – and the figure for those wounded currently stands at 146 – according to some Christian sources in the country the final tally of the dead could exceed 100. The explosions struck the church in the Kohati Gate area of Peshawar just after the morning Communion service had ended.
Peshawar is the capital of Khyber Pakhtunkhwa Province (formerly called the North-West Frontier Province), where Islamist extremist groups have a number of strongholds. Militant group, Tahrik-e-Taliban Jandullah, claimed to have carried out the bombing in retaliation for US drone strikes. But a statement by Pakistan's main Taliban group, Tahrik-e-Taliban Pakistan, made it clear that they took no responsibility the church attack. In his statement Archbishop Joseph Coutts said the incident "proves" that "increasing religious and sectarian intolerance… has reached alarming proportions".
He demanded that the government "take immediate steps to apprehend those responsible for this attack" and called on authorities to protect the worship places of all the religious minorities. Bishop Sebastian Shaw said that the whole country had been distressed by the deaths. He told ACN: "We are very, very sad about it. All people, especially Christians – but I think all Pakistani people – are very, very sad about this matter. Everybody expressed their grief that these are innocent people."
Pakistan's Prime Minister Nawaz Sharif condemned the attack, saying: "Terrorists have no religion – and targeting innocent people is against the teachings of Islam and all religions." Following the blast the national government announced three days of mourning (23rd – 25th September), and Archbishop Coutts announced that Church-run educational institutions will also remain closed through this period.
Finally, CYDM (Christian Youth Development Movement) and ICC (International Christian Concern) recorded their protest in front of Lahore Press Club and Punjab Assembly Hall (Lahore) on 23rd September, 2013. In which Catholic Spiritual leaders Rev. Fr. Morris Jalal CAP and Fr. Shahzad Khokhar CAP (Director Catholic Youth Ministry Archdiocese of Lahore – Pakistan) supported CYDM's protest by participating in it and also hundreds of young people stood together in solidarity with their brothers and sisters.
The CYDM declared: "This is really painful that lot of Christian families lost their loved ones in this brutal suicide attacks. This is Inhuman and we condemn this attack on Christian Community. We pray the souls may rest in peace and God give courage to the families to bear the irreversible loss. Let's be united in prayer for them and for the people around the world who are being persecuted for their faith in Jesus Christ may the sufferings bring eternal peace. "