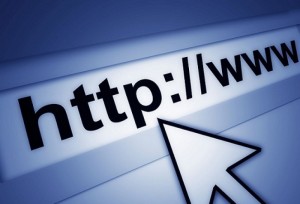 Even in the midst of our Advent preparations, many families are contemplating the annual Christmas gifting season. This year, there are ample opportunities to take advantage of online shopping resources in ways that will uplift your loved ones and at the same time support Catholic causes and merchants.
It's important when shopping online to always remember safety first. This terrific article from the Chicago Tribune spells out ten important safety recommendations, including shopping ONLY on secure online vendors, limiting the personal information you give out online, and taking advantage of the theft protection offered by credit card vendors. For a full list of the recommendations, click here.
The desire to buy wonderful gifts for our loved ones also gives us a great opportunity to support Catholic charities and vendors with our purchases. These gifts have double grace, as a lovely token for the recipient and a sign of support for the vendor or charity. Here are some great suggestions for ways to "shop with soul" this Christmas (hat tip to the always amazing Matt Swaim for his helpful suggestions in compiling this list):
At her awesome blog The Crescat, Katrina and her readers are compiling a tremendous list of Catholic vendors with awesome gift ideas for sale. Far too numerous to list here, the suggestions include Trendy Traditions, Catholic Folk Toys and even Catholic Bling. Check out the list in its entirety here.
If gifting "consumables", consider supporting Catholic monasteries and religious orders. Some delightful suggestions include Mystic Monk Coffee, fresh Balsam Wreaths from the Norbertine Sisters of Tehachapi or the fudge, cheese and fruitcakes made by the Trappist monks at Gethsemani Farms. (If I'm on your list, send fudge!)
Consider the gift of prayer — for the person on your list who already has everything, have a Mass offered at a local monastery, parish, convent, Catholic university or even at the Basilica of the National Shrine of the Immaculate Conception.
Another gift that keeps on giving is a donation to a Catholic charity in the name of your loved one — possible suggestions include pro-life organizations, Catholic media outlets (radio stations, television stations, newspapers, or even SQPN.com)
Please also remember when shopping this year to support your local Catholic bookstores and online Catholic vendors by purchasing gifts and books at these fine institutions.
When making online purchases through major vendors such as Amazon, visit your favorite Catholic websites who may have affiliate relationships with those vendors. Your click through a Catholic site's affiliates links means that Amazon pays that site owner a small commission.
Regardless of the gift you select, remember that giving in moderation and giving a gift that uplifts will help both you, the recipient and our community as well. May God richly guide your giving decisions!
(© 2011 Lisa Hendey)