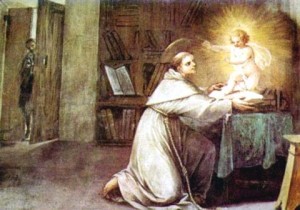 Like a log rolling down an easy hill, I drifted out of bed late one morning in a tired funk. Dragging along at a snail's pace, my mental fog would sharply clear up when I opened my refrigerator door. Resembling a hungry beast with a wide open mouth, the deep expanse of whiteness and sparsely populated shelves seemed to demand, "Fill me!"
Fortunately, fortitude eventually rolled in like a fresh ocean breeze, renewing my flabby will like a set of strong muscles. I pulled myself together, assembled a respectable grocery list, dropped it in my purse, and fetched my daughter. She could do the driving, and also help me purchase groceries. Even so, I was behind schedule.
Arriving at the bustling parking lot of a warehouse grocery store, we prepared to unbuckle and jump out of our four-wheeled chariot like conquering heroines looking for booty. But there was a problem. As the hot sun focused heat and light into the unruly universe of my handbag, I feverishly searched through a thicket of paper: gasoline receipts, a pointless pencil, assorted candy wrappers emptied of their sweet occupants, used theater tickets ripped in half, a few stale popcorn bits, and…well, maybe it's best I stop the litany while I'm ahead.  Every fool thing I didn't need was having a party in there, but no grocery list!  I'd gone from Mrs. Dawdle to Mrs. Desperate. Like a movie in fast forward, I went through my purse a few more times. Still, no list. Driven by the realization that the day was galloping for the hills, I was about to plunge into the interior of the black hole again. Amused, a loving voice broke into my runaway train of thought. "Mom, just give it up! Why don't you ask St. Anthony? He's your buddy!"
I looked up from my single-minded stupor, and broke into a smile. Of  course. Why didn't I think of that? Hoping for mercy rather than justice, I realized I had nothing to lose. As I gathered up my sky-blue jacket and my useless purse, I was only able to get out the words "St. Anthony" before the answer arrived. As gently as a soft breeze from paradise, a purple paper grocery list fluttered into my lap.
Feeling like the prodigal daughter who had just been tossed the fatted calf, I pounced on that time saving little wanderer, and sighed a heartfelt thank you to God. Today wasn't going to be a day of rerun shopping due to forgotten necessities. This day had been redeemed, and now we could soar through the "stuff club" on eagle's wings!
You may wonder if St. Anthony's prayers always get me everything I ask for. Sorry, but no. God is not a cosmic vending machine subject to my puny requests. He's definitely the King of the universe. The Boss. The One. The Eternal. St. Anthony serves the King. Nevertheless, I have to give honor where honor is due. St. Anthony's prayers are mighty effective. Some people may think that my finding that grocery list was just lucky. Could be.
But consider this. This lickety-split response to my distress has occurred countless times. Over and over. Same story.  He even makes Santa look like a foot-dragger.  It typically goes as follows: I can't find something, or maybe I just can't find it fast enough. Probably, it'll be found sooner or later if I stick to my human "find-it" skills. However, experience tells me there's a much easier way. I lean on heavenly aid, and in a nanosecond, St. Anthony suddenly moves me to the head of the line. What might take me minutes, hours or days to locate is often found before I can even blink my eye. It never ceases to delight and amaze. My children have seen it happen so much that they throw in the towel pretty quickly if they can't find something. Why fight with human weapons? It's time to call in reinforcements, and enlist the prayer power of St. Anthony.
If I had to use a punctuation mark to describe the power of this incredible saint's prayers, it would be the exclamation point!!! It's not just the answer to prayer, but the how of the answer. Case in point: Sometimes I don't even arrive at the formal prayer stage before he jumps in to help. Intent alone is enough. "It's time to ask-gasp! How did that lost shoe arrive there?!" Impressive. The anticipation, the agonizing, and the disruption of a day are all skipped entirely. Perhaps the sum total of St. Anthony's favors would move the laws of probability into the not applicable column. Maybe he laughs at the plausible, the predictable, the probable.
St. Anthony, a Doctor of the Church, brought and continues to bring great glory to God. As he said in one of his sermons, "If you preach Jesus, He will melt hardened hearts; if you invoke Him He will soften harsh temptations; if you think of Him He will enlighten your mind; if you read of Him he will satisfy your intellect" (Sermones Dominicales et Festivi III, p. 59).
Because St. Anthony of Padua works wonders, he's invoked for many causes. He has helped people with many difficulties, such as bringing loved ones back to their faith, or obtaining a much needed job. His aid is treasured by many all over the world.
This lovable saint has brought countless shouts of joy, cries of delight, and sighs of relief to our family. He has put more life into our faith, as we taste the goodness of God by his care for us even in the smallest of our day to day affairs. I am so grateful.
As the Divine praises declare, "Blessed be God in His angels and in His saints." God delights in His people, so it is no wonder that He is interested in everything about us, from our precious souls to our lowly grocery lists!